5 Striped Bucket Hat Free Crochet Pattern Ideas – This crochet 5 Striped Bucket Hat is a simple design yet super stylish and versatile. Buckets and bucket hats are extremely popular. The bucket hat is a cool, stylish accessory that is perfect for those hot summer days when you need to keep the sun and sweat out of your eyes. This pattern uses a simple stitch pattern that creates a beautiful stripe and decreases at the crown to create a fashionable shape.
1. Easy Crochet Bucket Hat Free Pattern By JESS COPPOM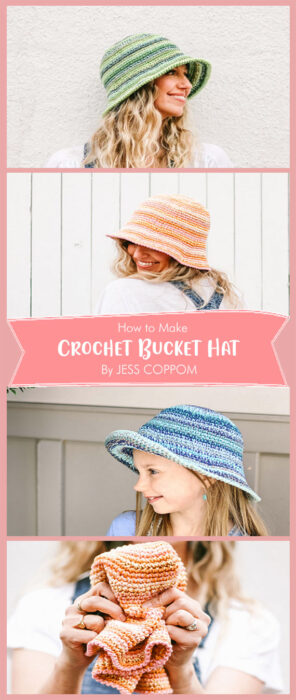 Looking for an easy and fast crochet hat to make? Here is a really simple, quick and straight forward technique that you can use for any crochet project. This Perfect Striped Crochet Headband is perfect for beginners and ideal for last minute gifts. It's so easy to make that anyone can do it!
2. Beach Bucket By DROPS Design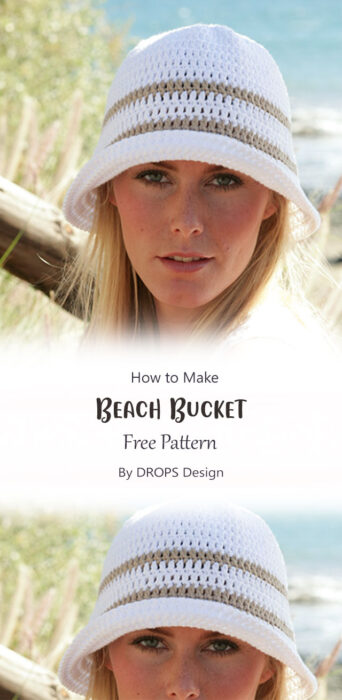 It works up quickly, making it the perfect last minute addition to your summer wardrobe!
3. Crochet Bucket Hat Tutorial – Retro Striped Bucket Hat By Katieree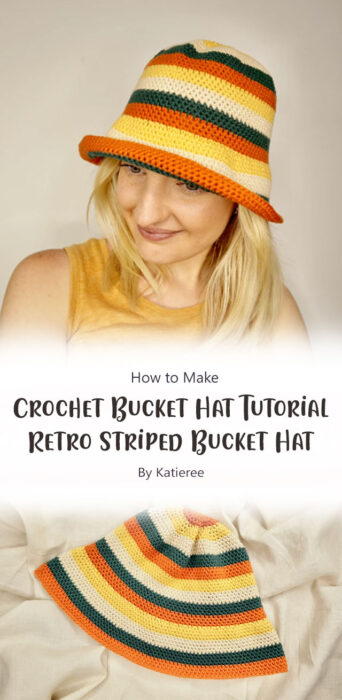 This Crochet Striped Bucket Hat will add flair and style to your summer wardrobe. The pattern is fun, easy and great for all level.
4. Easy Crochet Striped Bucket Hat Tutorial By Chenda DIY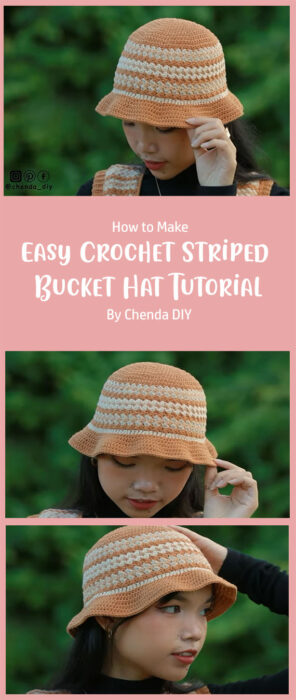 This Striped Bucket Hat Free Crochet Pattern is the perfect way to keep the summer heat away! With a beautiful striped pattern, this hat would make anyone happy…
5. Striped Bucket Hat Crochet Pattern By Louise Bollanos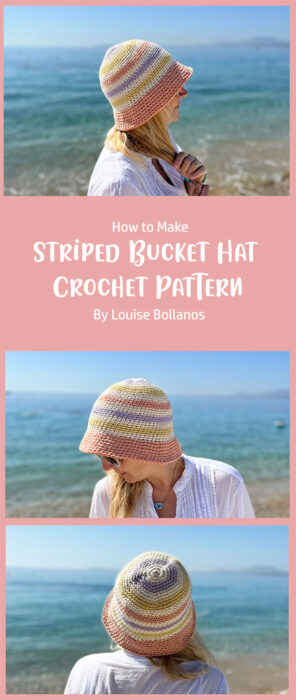 This hat is a wonderful accessory for the top of your head. Beautiful colors and stripes make it stand out from other hats you may have seen! It's easy to crochet and with the simple instructions, will be done in no time. Make one for yourself or gift it to a friend!