Beautiful Strappy Crop Top Free Crochet Tutorial Ideas – Crocheting is a delightful and creative craft that allows you to make beautiful garments and accessories. One popular item that you can crochet is a beautiful strappy crop top. In this article, we will explore some free crochet tutorial ideas to help you create your own stylish and unique strappy crop tops. Whether you are a beginner or an experienced crocheter, these ideas will inspire you to make something fabulous. So grab your crochet hook and let's get started!
1. Crochet Strappy Crop Top By it's erin b.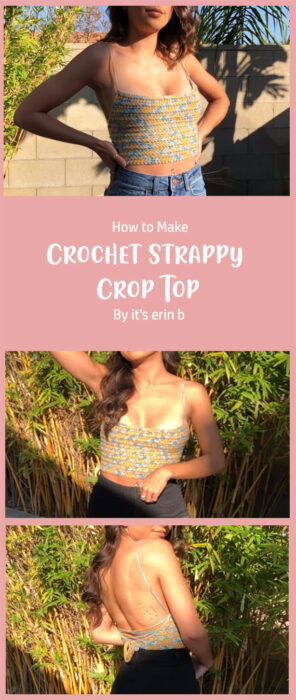 You can make this beautiful crop top in just a few hours. This is such an easy project that even beginners can make it. Just follow the instructions carefully and you will be able to finish this project in no time!
2. DIY Beginner Strappy Crop Top By LALA PÉREZ
It is easy to make, stylish and can be worn with any outfit. This crochet top is perfect for summer and spring time.
3. Easy Crochet Daisy Strappy Crop Top Tutorial By Molina.D DIY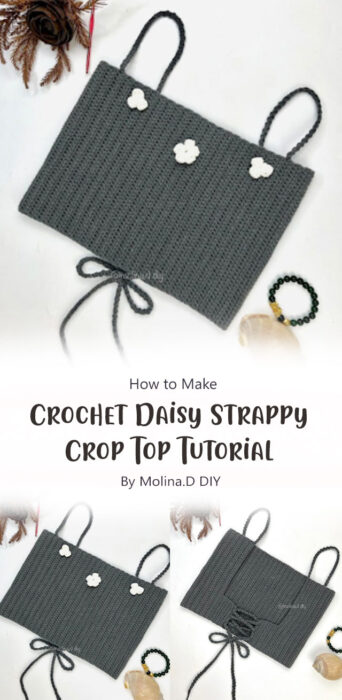 In this tutorial Molina.D DIY will show you how to make this simple crochet top it has a nice shape and the flower detail is just perfect for summer. You can wear it with jeans, shorts or skirt. Make sure you follow the instructions carefully to achieve the same results.