Soccer Free Crochet Pattern Ideas – If you're passionate about both soccer and crochet, you've come to the right place. In this article, we will provide you with creative ideas, and inspiration to help you create beautiful soccer. Whether you're a beginner or an experienced crocheter, we've got you covered. Let's dive in!
1. Free Crochet Pattern: Soccer Ball Plushie By crochetspot. com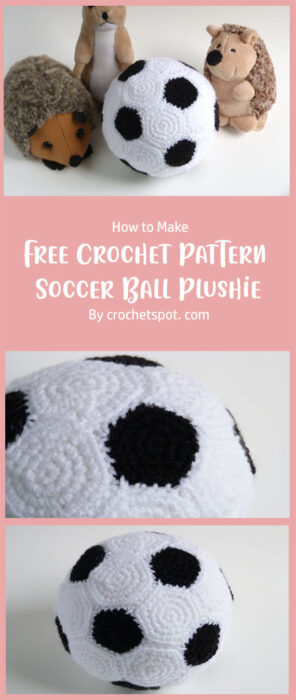 Are you a soccer enthusiast looking to add a touch of sporty charm to your home decor or surprise a soccer-loving friend with a unique gift? Look no further! In this article, you'll find a free crochet pattern to create a delightful soccer ball plushie. With its soft texture and iconic design, this adorable plushie will bring joy to both kids and adults alike. So grab your crochet hooks and let's get started on this fun and rewarding project!
2. Crochet Soccer Ball Pattern – Great for Indoor Play By petalstopicots. com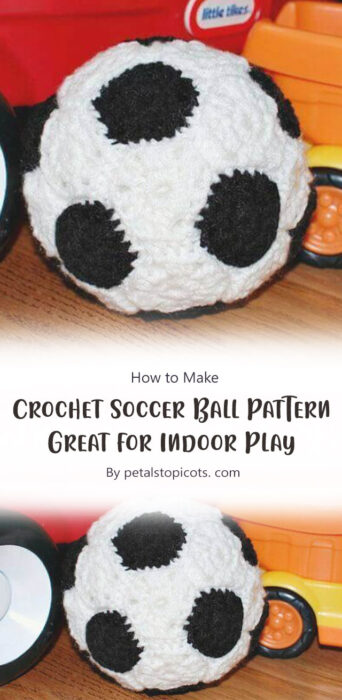 Whether you're looking to make a unique gift or simply want to indulge in a fun crochet project, this pattern will keep you engaged and entertained. So, grab your crochet hooks and let's get started!
3. Crochet Soccer Ball By Sarah of repeat after me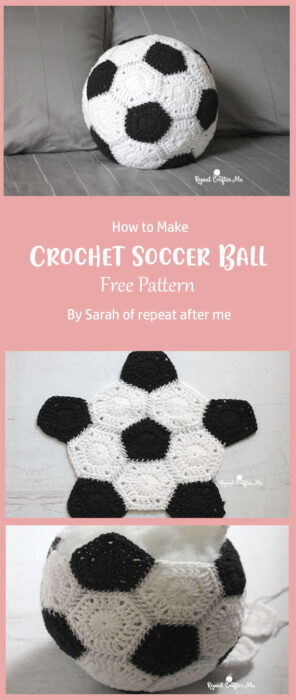 This handmade creations not only make fantastic toys for kids and adults alike but also serve as eye-catching decorative items. By following the pattern provided below, you can create a soccer ball using yarn of your choice and add a personalized touch to your crochet collection.
4. Easy Crochet Soccer Ball By Sarita Kumar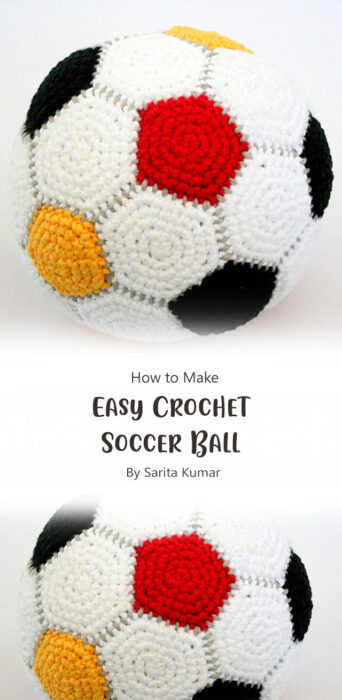 In this article, Sarita Kumar will provide you with detailed instructions, step-by-step guidance, and helpful tips to help you make your very own soccer ball plushie.
5. Pentagon Ball – Free Crochet Pattern By Raffaella of Raffamusa Designs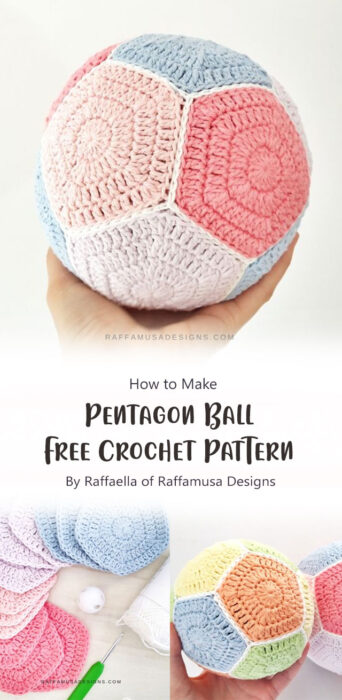 If you're looking for a unique crochet project that combines creativity and playfulness, the Pentagon Ball crochet pattern is just what you need. This free pattern allows you to create a delightful soccer ball-inspired ball using your crochet skills. With its distinct pentagon shape, this crochet ball is not only fun to make but also perfect for indoor play. So, grab your crochet hook and let's dive into this exciting project!