Amigurumi Ice Cream Sandwich Free Crochet Pattern Ideas – If you're a fan of amigurumi and have a sweet tooth, then the Amigurumi Ice Cream Sandwich is a delightful crochet project for you! These cute little treats are perfect for playtime or as charming decorations. In this article, we'll explore some free crochet pattern ideas for making your own adorable amigurumi ice cream sandwiches. So, grab your crochet hook and let's get started on this yummy project!
1. Vanilla Ice Cream Sandwich – Free Crochet Pattern By Doriyumi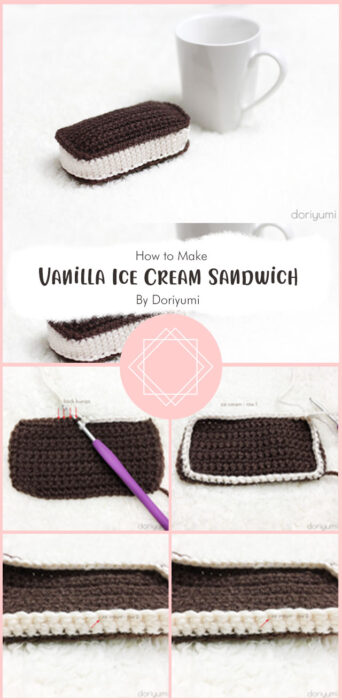 Doriyumi's Vanilla Ice Cream Sandwich is an excellent resource for anyone who wants to try amigurumi crochet. The free pattern is available on the Doriyumi website. One of the great things about this pattern is that it's customizable. You can use any colors of yarn to create your own unique ice cream sandwich.
2. Ice Cream Sandwich Amigurumi – Free Crochet Pattern By StringyDingDing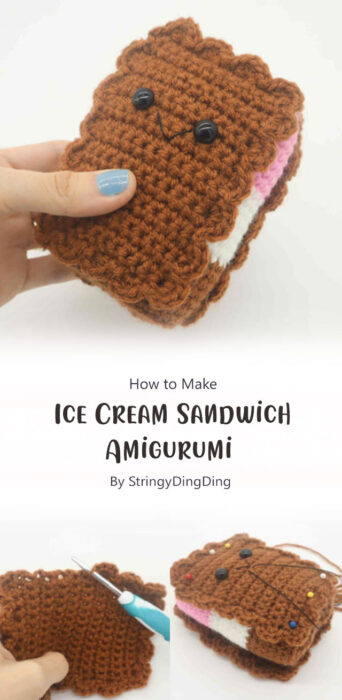 Are you ready to add a delightful touch of sweetness to your crochet collection? Look no further than the Ice Cream Sandwich Amigurumi, a fun and adorable crochet project that will bring joy to both children and adults. This free crochet pattern, brought to you by StringyDingDing, allows you to create a cute miniature version of everyone's favorite frozen treat.