Beautiful Rainbows Free Crochet Ideas – Beautiful Rainbows Crochet Pattern is a quick and easy crochet pattern. You can easily make it longer to decorate your children's room, nursery room or your playroom. Impress friends and family with some of these beautiful free crochet patterns for all ages.
1. Free Rainbow Crochet Pattern By Janferie of The Crafty Therapist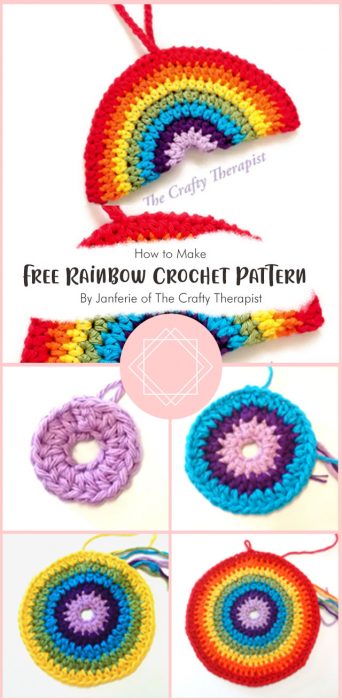 Maybe you're new to crochet and unsure how it all works. Now is the time to come over to the right side of the force and start crocheting this beautiful rainbow!
2. Silver Linings Hanger By Sandra Paul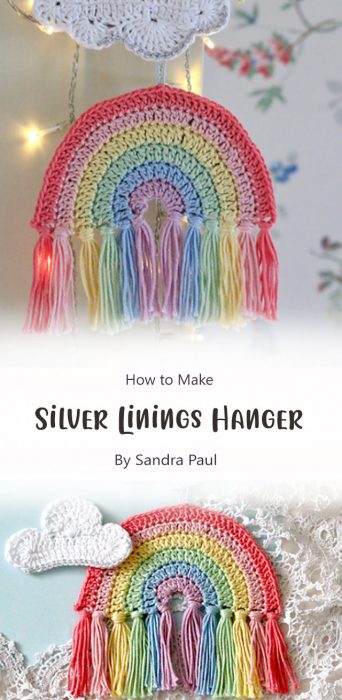 This is a free pattern for a crochet hanger. All you need is basic crochet knowledge and some yarn and wool of your choice.
3. Rainbows for Refuge Wall Hanging By Little Raincoat Creations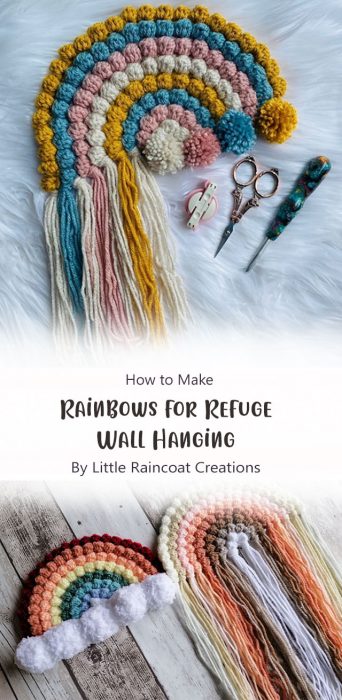 Rainbows for Refuge is a wall hanging that speaks to the diverse beauty of our world. Make it by your self with the easy crochet pattern.
4. Rainbow Suncatcher By Paula Garrard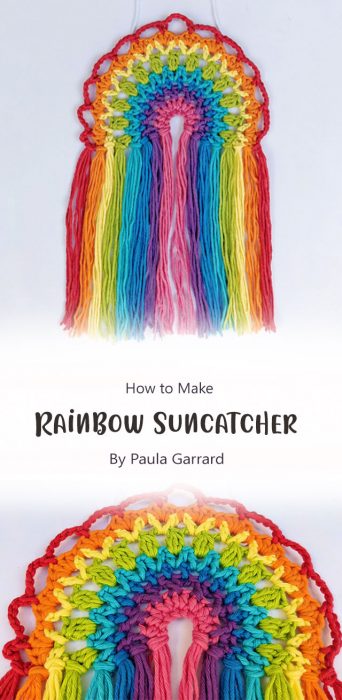 Rainbow Suncatcher By Paula Garrard easy crochet pattern make it by your self. This Rainbow Suncatcher is perfect for any window, doorway or wall of your home.
5. Boho Crochet Rainbow Free Pattern By Sharon Murphy of The Stitch Foundry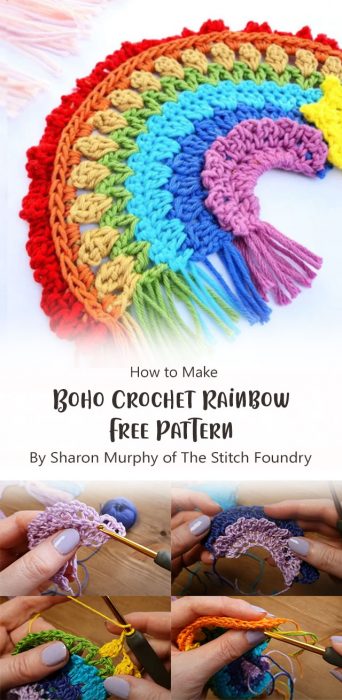 Having trouble finding the perfect gift for a friend or family member? Are you looking for an adornment to personalize your home, office, or car windows? Then Boho Crochet Rainbow Free Pattern By Sharon Murphy are your answer. These lovely Boho Crochet Rainbow are not only easy to make, but are great for people of all skill levels.