Comfortable Puff Stitch Scarf Crochet Ideas – For busy hands, these scarf crochet ideas are easy to make, and a fun way to keep your fingers occupied while you're out and about. Use a simple garter stitch to create a warm, comfy scarf that will wear well with any outfit. They take very little yarn, so choose the color combinations that speak to you.
1. Jumbo Puff Stitch Cowl By Stephanie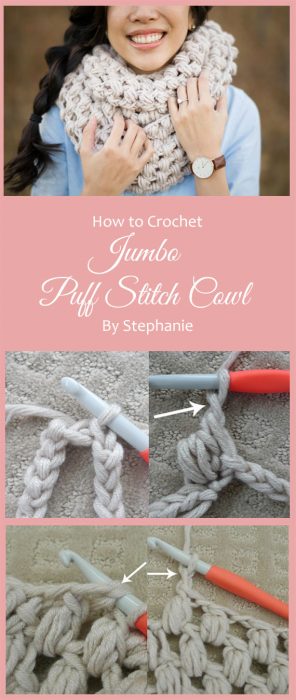 This jumbo cowl is a fast and easy knit that's perfect for fall and winter. The puff stitch pattern makes it cozy, warm, and fun to make!
2. Peekaboo Puff Stitch Cowl By Jessica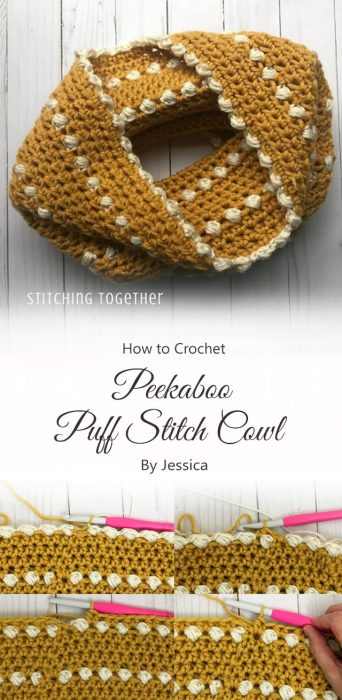 The Puff Stitch Cowl is an easy, fun project that works up fairly quickly and makes a great gift for yourself or someone special. It's like a new way to enjoy your favorite stitch pattern – in the round!
3. Chloe V Puff Stitch Cowl By Lorene Haythorn Eppolite
The Chloe V Puff Stitch Cowl is the perfect balance of artful elegance and easy wearable style. Here's the catch—it knits up so beautifully, you'll find yourself making your own wardrobe of stunning cowls.
4. Crochet Puff Stitch Loop By DIY Ideas – Tutorials – DIY Inspiration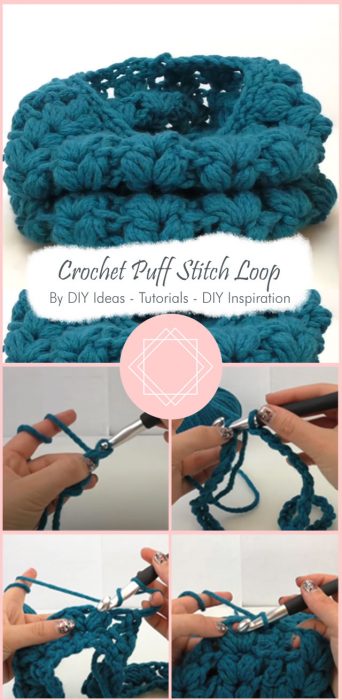 Crochet Puff Stitch Loop By DIY Ideas – Tutorials – DIY Inspiration – This lovely & fun crochet piece is a great way to start learning how to create Awesome Crochet Puff Patterns. You will learn how to create this awesome pattern!
5. "Magic Scarf" V-puff Stitch Scarf By Alysha Littlejohn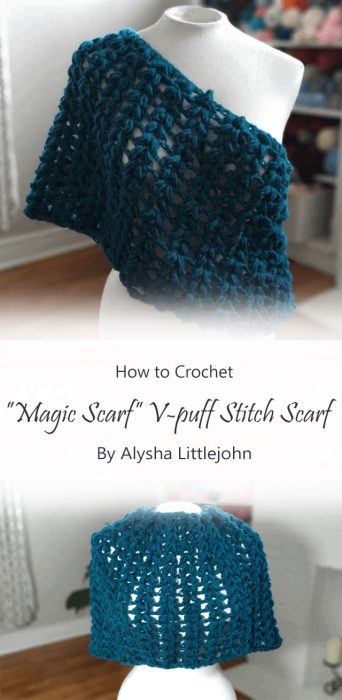 "Magic Scarf" is a scarf that can be worn in many ways, unique ways! This crochet pattern comes with easy to follow instructions that show you how to wear it! It's perfect for you if you love accessories and being stylish.