Lovely Puff Flower Free Crochet Pattern Ideas – Experience the love of creating with these Lovely Puff Flower Free Crochet Pattern Ideas. Use this lovely flower as a decoration, a clothing accessory, a holiday decoration, a card topper…the list goes on and on. This free crochet pattern is a perfect project for beginners!
1. Puff Flower Free Pattern By SARAH-JAYNE FRAGOLA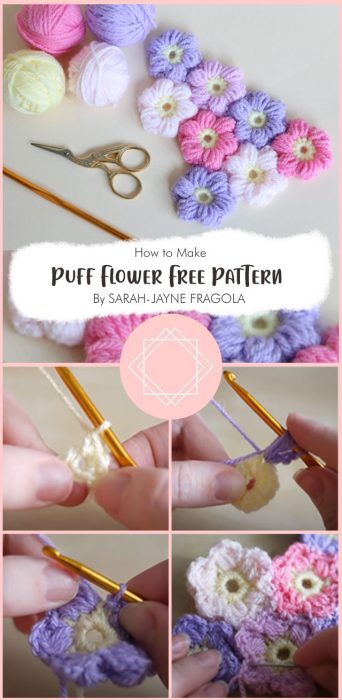 This simple puff flower free pattern makes a stunning addition to any crochet collection! It's the perfect pattern for those looking to learn how to make a puff flower as it's a simple concept with an interesting detail.
2. How to Crochet Puff Stitch Flowers By The Spruce Crafts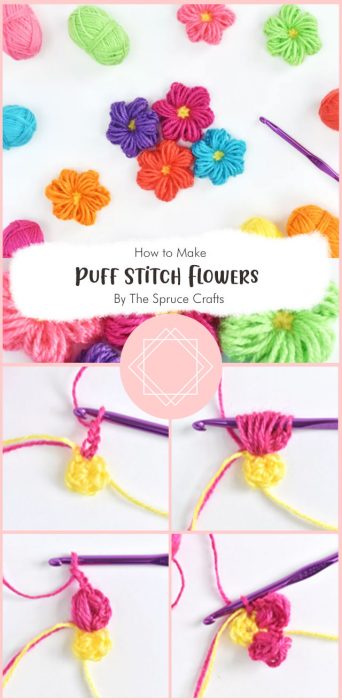 If you are learning how to crochet or just looking for a quick project, this is for you. Puff stitch flowers are easy to crochet and look beautiful.
3. Flower EASY Tutorial DIY 3d Crochet Flowers By NotikaLand crochet and knitting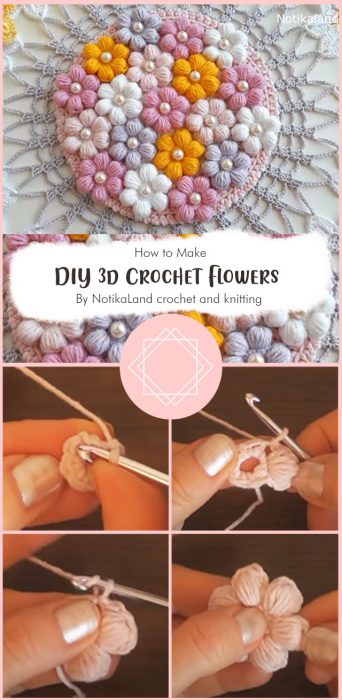 In this tutorial you will learn step by step, how to make this fantastic crochet flowers. With this pattern I'm sure you will make a nice flowers for your next project.
4. Puff Flowers Crochet Pattern By Echtstudio (translate by crochet beja)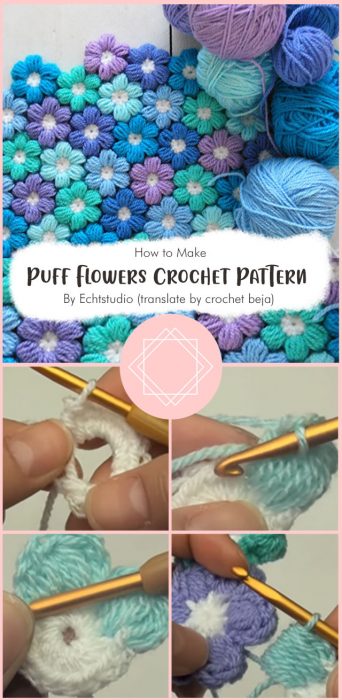 These beautiful flowers are made very simply by the puff stitch. They look great anywhere you want to hang them.
5. How to Crochet a Puff Flower By Briana K Designs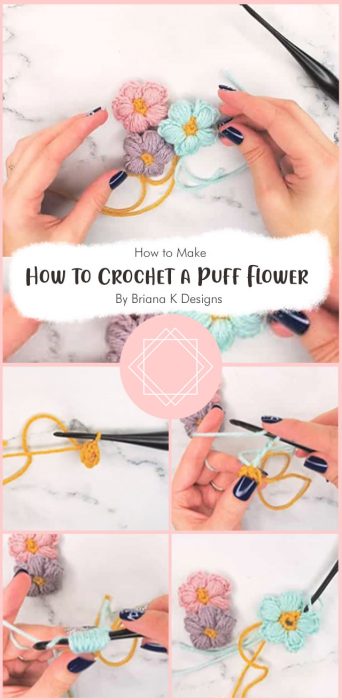 Here is a pattern for you to crochet your very own puff flower chain. It is easy and can be adapted to fit your needs.