Easy Amigurumi Fruit Free Pattern Ideas – This is a great pattern for beginners or experts. These Amigurumi fruit are very easy to make and turn out so cute. This set includes ideas for making orange, strawberry, watermelon, pear, apple and grapes. Chose your favorite fruit and make one of each!
1. How to Crochet a Cute Watermelon Slice By hooked by robin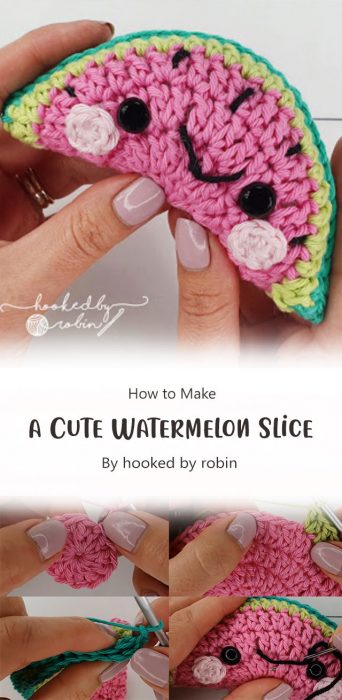 Discover just how easy it is to crochet with the Watermelon Slice pattern by hooked by robin. Within minutes, you can create your very own crochet watermelon slice in any color you'd like.
2. How to Crochet an Amigurumi Pear By Amigu World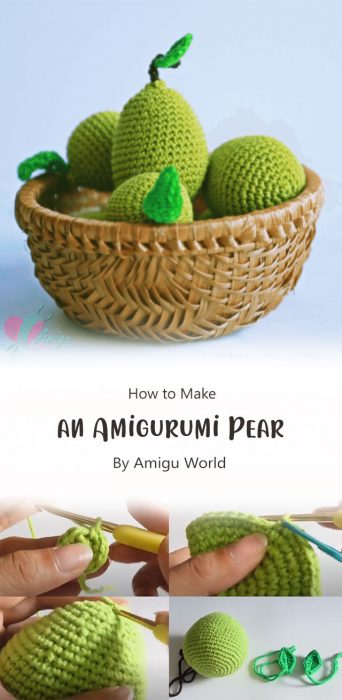 Crochet an adorable amigurumi pear stuffed toy with this wonderful Crochet pattern! Full of clear instructions and guidance, this pattern will teach you go to crochet an amigurumi pear.
3. Amigurumi Strawberry Free Crochet Pattern By stellasyarnuniverse. com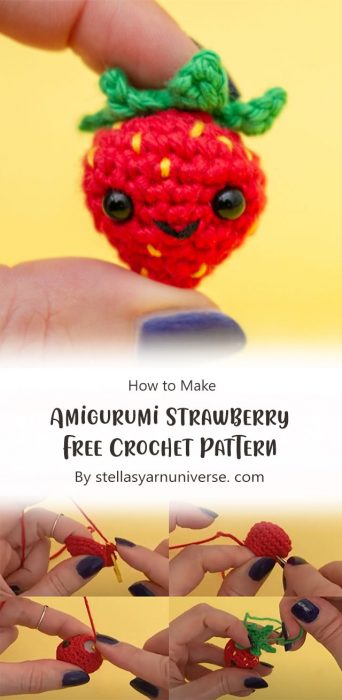 The best amigurumi strawberry pattern available.  This seems to be a popular one with everyone.  Follow the step-by-step instructions and you'll have a fun time working on this cute fruit.  It's sure to bring a smile to the face of anyone who sees one.
4. Crochet Bunch of Grapes Tutorial By knittingday. com
In this tutorial you will see step by step instructions to create a bunch of grapes in a basket, using the following stitches:
5. Free Crochet Apple Pattern By Stephanie of Grace and Yarn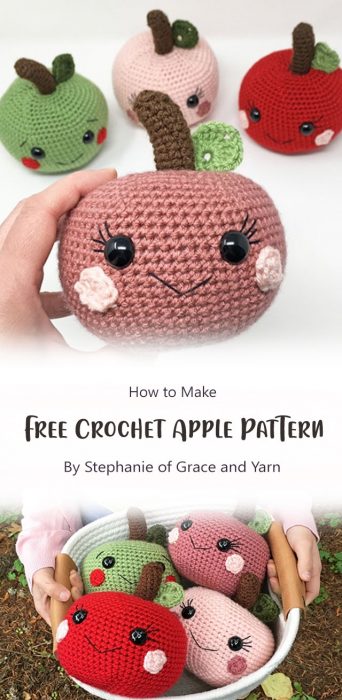 This free crochet pattern Apple is a lovely autumn decoration for your home. It can be used as a centerpiece for your dining table, a window display etc.
6. Orange Amigurumi Crochet Pattern By Amigu World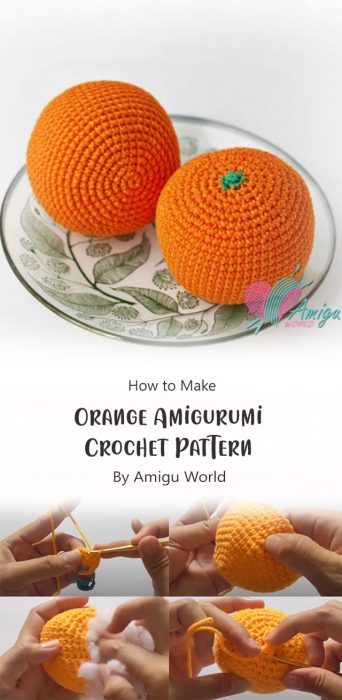 The Orange Amigurumi Crochet Pattern By Amigu World is a free crochet pattern that is perfect for everyone! Using simple stitches, you can easily recreate this cute orange.