Let's Make Macrame Polaroid Hanger: Free Tutorial Ideas – Capturing memories with Polaroid photos has a charm of its own. These instant snapshots carry a sense of nostalgia and personal touch that digital images often lack. To add a creative twist to your Polaroid display, why not create a unique and stylish macrame hanger? These tutorial idea will guide you through the process of crafting your very own macrame Polaroid hanger. This DIY project not only serves as a visually appealing accessory but also provides a platform to showcase your cherished memories.
1. DIY Macrame Polaroid Hanger By The Lark's Head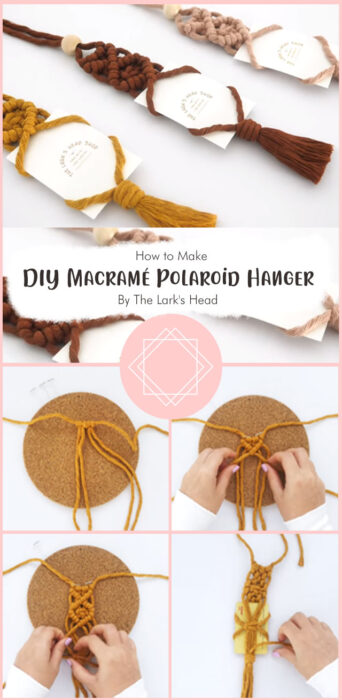 This simple yet elegant craft project combines the art of macrame with the charm of polaroid pictures, resulting in a unique and personalized piece that will catch the eyes of anyone. In tutorial, "The Lark's Head" will guide you through the step-by-step process of creating your very own DIY macrame polaroid hanger.
2. How to make macrame Instax Frame Easy By FourSeasonsDecor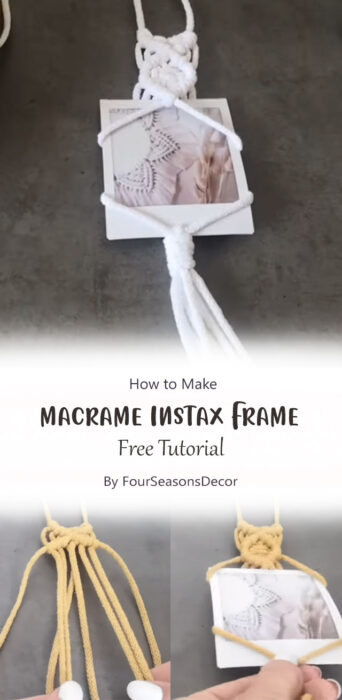 This DIY project allows you to showcase your cherished memories in a creative and stylish way. The combination of macrame and Instax photos brings a touch of nostalgia. So, gather your supplies, follow our step-by-step guide, and let your creativity flow!
3. Macrame Polaroid Hanger – Car Hanging By Meons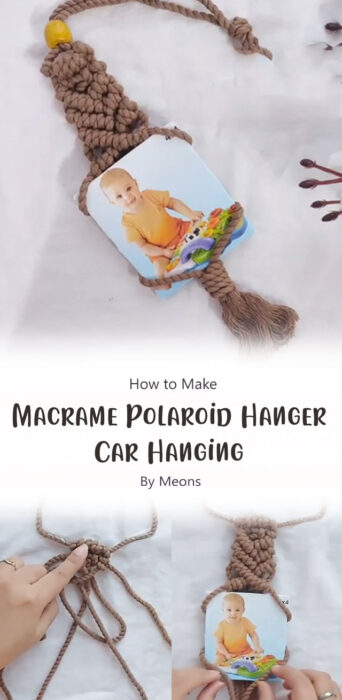 This easy and engaging DIY project is a fantastic way to infuse your car with style and sentimentality. Whether you're a DIY maven or just looking to add a touch of uniqueness to your car, this Macrame Polaroid Hanger is a winner. It's time to hit the road with flair and finesse, happy crafting!
4. Macrame Polaroid Hanger By The Fickle Berry
Get started on your macrame polaroid hanger today and enjoy the process of crafting something beautiful that's uniquely yours. With a few basic materials and a touch of creativity, you can transform your photos into a captivating piece of art that will impress friends and family alike.
5. Macrame Polaroid Photo Frame By FourSeasonsDecor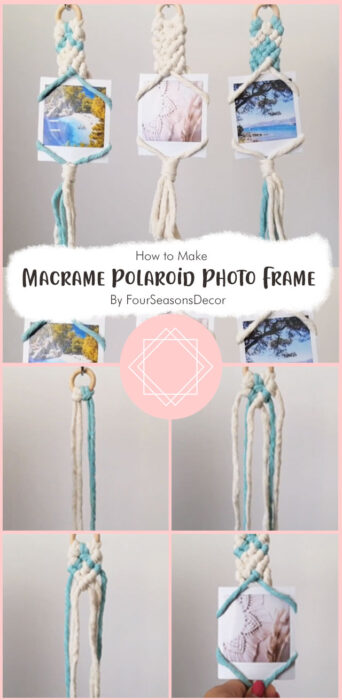 Add a touch of artistry and nostalgia to your living spaces with the Macrame Polaroid Photo Frame by FourSeasonsDecor. In this free tutorial, we'll learn how to make this innovative piece. With meticulous craftsmanship and a touch of nostalgia, this frame encapsulates the essence of timeless memories in a modern world. Get the tutorial now: