6 Free Cuteness Paw Print Applique Crochet Ideas – Paw print applique is very cute and trendy right now. You can add the sizes of your choosing to the tops of hats, jackets, shoes, blankets, pillows or anything else you want to put it on. I added mine to a drawstring bag and used it as a gift bag. Please enjoy these 6 free cuteness paw print applique crochet ideas.
1. Crochet Paw Print Pattern By Sarah
Crochet Paw Print Pattern By Sarah Our crochet pattern is easy to follow and perfect for beginner crocheters! Great Gifts for friends and family or add to your own collection!
2. Crochet Heart Paw Print Applique By Olena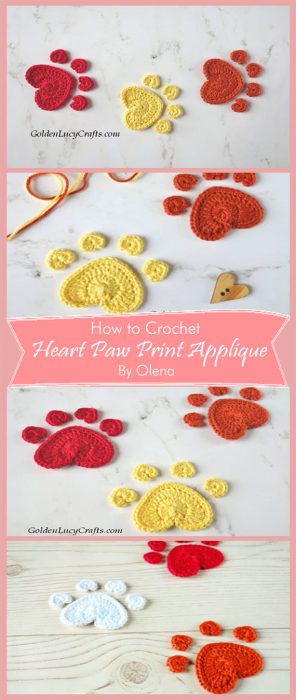 Crochet Heart Paw Print Applique is a great way to decorate your clothing as well as furniture. It will add a cute touch to your home/office items like pillows, blankets and etc. It is also a great gift for animal paw print fans, dog owners or lovers!
3. Paw Print Coaster Crochet Pattern By MaryJ Handmade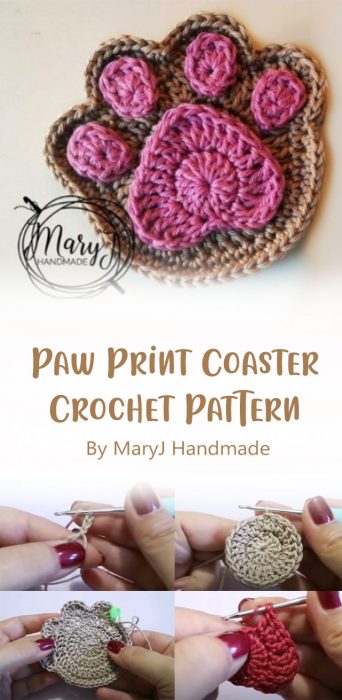 This paw print coaster crochet pattern by MaryJ Handmade makes the cutest gift for young or old. Easy to make but very adorable piece that is sure to put a smile on anyone's face. So let's get started making these coasters!
4. Crochet Paw Doily By AmiaMikancl Crochet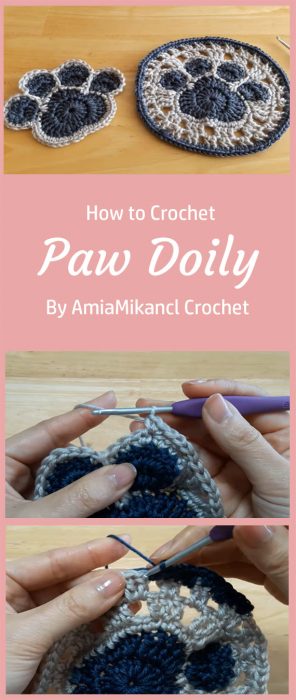 This Crochet Paw Doily By AmiaMikancl Crochet is one of the best crochet doilies patterns you will find. It's an easy enough pattern for a beginner, and yet looks like it took an expert to make. The effect is simply adorable!!!
5. How to Join Paw Motifs By AmiaMikancl Crochet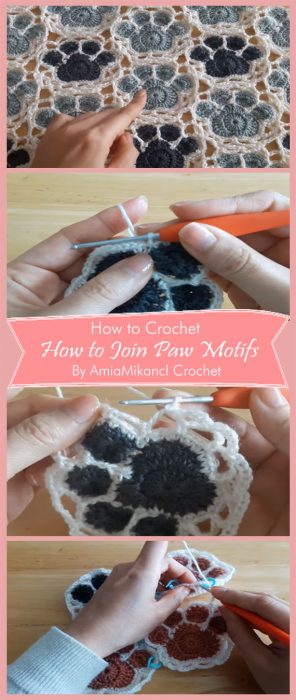 Join stitches and crochet this Paw Motifs by AmiaMikancl Crochet. This is the perfect project to get used to joining paw motifs.
6. Crochet Paw Coaster By AmiaMikancl Crochet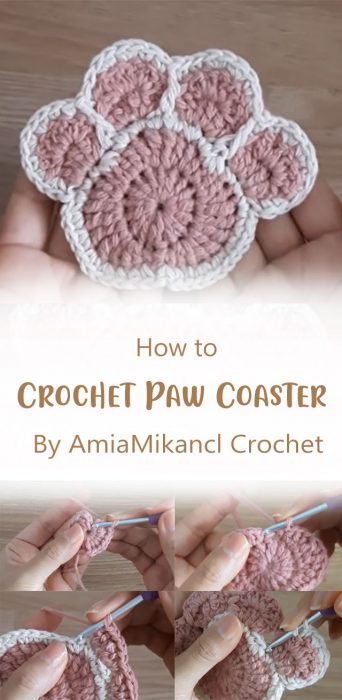 These adorable coasters are the perfect gift for any animal lover!  They are quick and easy to make and would be great for any special occasion!