Cute Honeycomb Baby Blanket Crochet Ideas – Cute honeycomb baby blanket crochet ideas are the most popular items. This unique and very pretty pattern is perfect for gift giving in cool seasons or in holidays. It is also a great decoration in your kid's room. The pattern repeat is easy and looks like a woven fabric. Choose any color you like to create a little universe on your baby's crib or bed.
1. Bee's Knees Crochet Rug By Tamara Kelly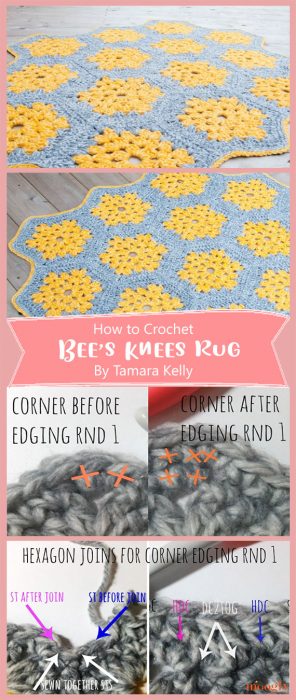 This is an original, handcrafted design by Tamara Kelly. She created this beautiful crochet rug as a fun and easy project to share with you. The pattern comes with a step-by-step tutorial that will help you learn how to crochet the Bee's Knees stitch.
2. Beehive Banner Crochet By Steph
The Beehive Crochet Tutorial is a stylish, fast to make and all the rage it will keep you in style all fall and winter long. Crochet beehive banner is perfect for decorating your home, office, shop, party or even baby shower. They are a great gift for that friend or family member that loves crochet.
3. Busy Bumble Blanket Crochet By Sarah-Jayne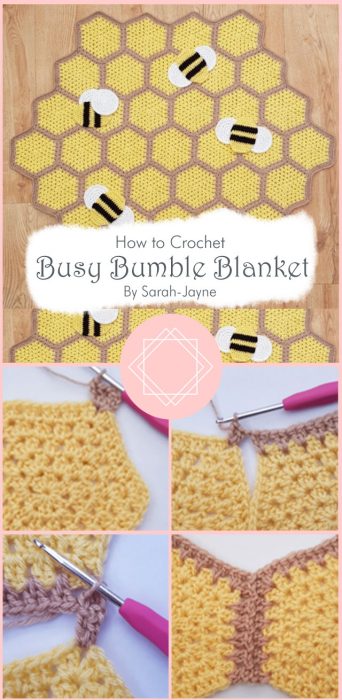 The Busy Bumble Blanket Crochet By Sarah-Jayne. This is a quick, straight forward and fun project that is suitable for any level of crocheter. You can pretty much just follow the tutorial and that will give you the finished blanket.
4. Crochet Bee By Nathalie Craft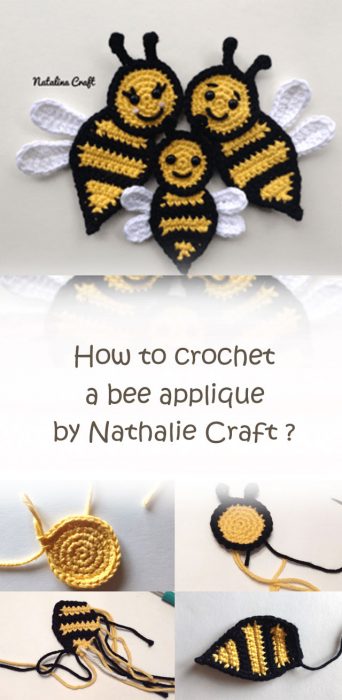 This crochet bee by Nathalie craft is sure to delight. Designed with beginners in mind, you can work up this charming and whimsical motif and use it as a pillow, table runner or a decorative accessory to spice up any room in your home.
5. Crochet Honeycomb Baby Blanket By Craft Warehouse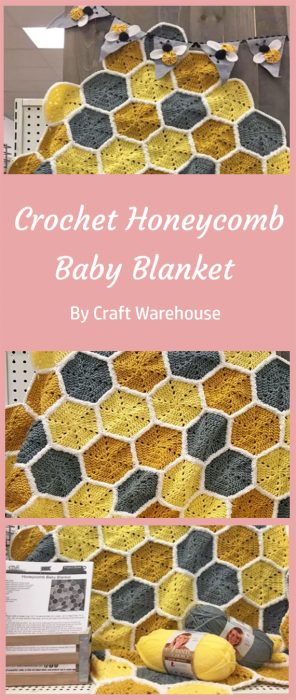 Designed by Craft Warehouse, this lovely blanket is perfect for those who are just beginning to knit and crochet. With a very easy stitch, it creates a classic honeycomb pattern that's easy to follow.