Lovely Open Back Top Free Crochet Ideas – Free crochet pattern for a lovely open back top. You will love to make these designs because they are so easy to do. This outfit is perfect for summer. 🙂
1. Summer Valley Crochet Top Pattern By Breann Mauldin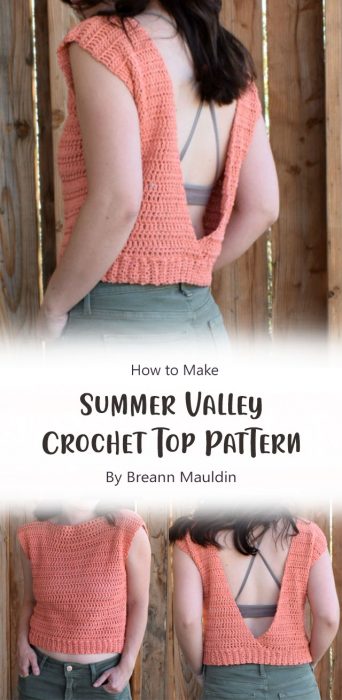 Crochet top pattern by Breann Mauldin. The perfect top for the summer. It's easy to make and will fit most any shape and size. This is a beginner pattern with great detail. You will be making this one over and over again!
2. Sunflower Crop Top Free Crochet Pattern By jennyandteddy. com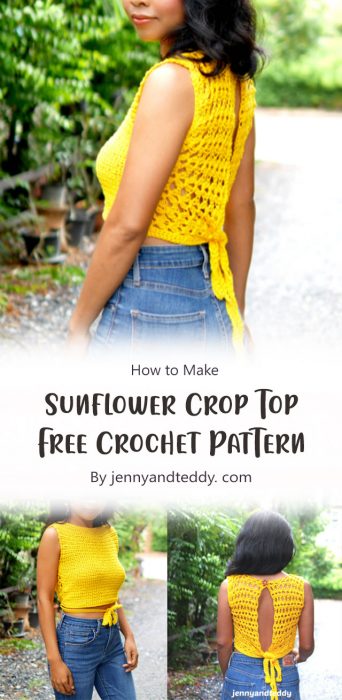 Need a quick summer crochet pattern? Then look no more! This simple crochet top pattern works up quickly and easily. Make the easy sunflower crop top for gorgeous weather!
3. Easy Crochet Sleeve Top – Crochet Top Tutorial By BYAOKO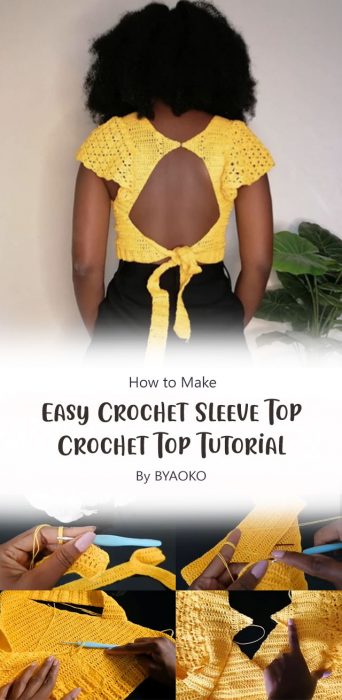 Make this gorgeous crochet top by following this pattern tutorial. This top will look perfect with jeans, leggings, and even white skinnies for a more dressed up look. Perfect for spring into summer wardrobe!
4. Crochet Open Back Top~The Rebel Tank~ Free Pattern By Ashley of Cactus & Lace Designs
This pattern would make an excellent addition to any wardrobe as it can be worn for many occasions or for casual wear.! It is also very easy to make and will go great with many different pair of pants, jeans, skirts etc.