Easy Mushroom Ornament Free Amigurumi Pattern Ideas – Making these little mushrooms is a great way to take a break and play with yarn, or to use up some leftovers. They are so easy that you can whip one up in a few minutes while watching TV. Just follow the step-by-step pattern instructions and let your imagination go wild! Make them as gifts or add them to your home decor.
1. Christmas Mushroom Tree Ornament By Heather C Gibbs (KCACO.UK)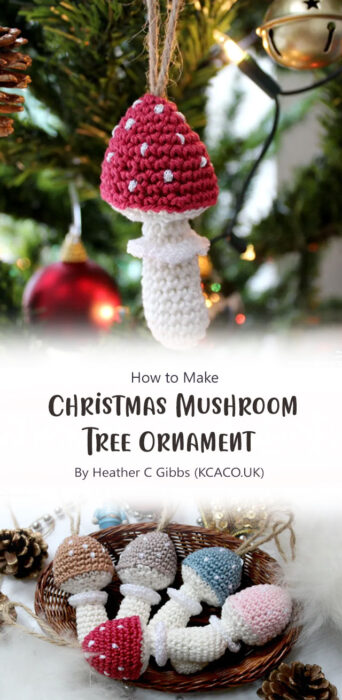 This adorable little mushroom ornament will look great in your Christmas tree. It makes the perfect gift for friends and family, or hang one on your own tree as a special reminder of precious memories.
2. Free Pattern – Mushroom Ornament By cultgrrrl. com
Mushroom amigurumi crochet pattern, a perfect gift for all children. Using this kind of cute ornament you can use your kid's favorite toys and make it into a cute ornaments.
3. Merry Mushroom By DROPS Design
If you love learning craft, this is perfect for you. This pattern will help you to learn how to make amigurumi. The pattern is easy and quick to follow. Make this mushroom for yourself or gift it to some one special in your life!
4. Free Poisonous Mushroom Amigurumi Crochet Ornament Pattern By ollie+holly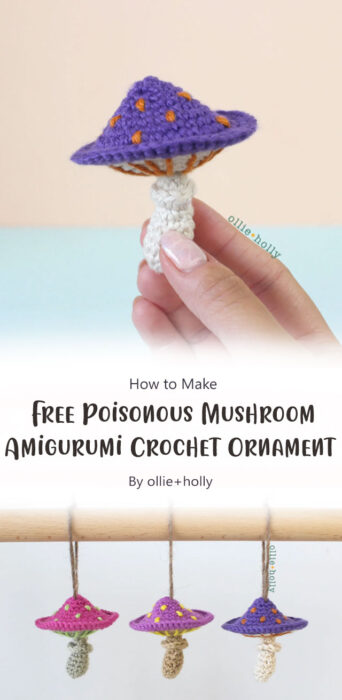 This is a pattern to make your own Poisonous Mushroom Amigurumi Crochet Ornament. It is easy, fun, fast and totally adorable. You can make these for any occasion: Christmas Tree Decoration, Valentine's Day Gift or just for your Kids Room!