Amazing Gnome Ornament Free Crochet Pattern Ideas – It's a fun pattern for all skill levels. This is a simple design that would be wonderful as a gift or to make as many as you like and give to friends or family! You could even turn this little guy into Christmas tree decorations. Make this crochet pattern and let's get started!
1. Crochet Gnome Ornament By Kali of The Friendly Red Fox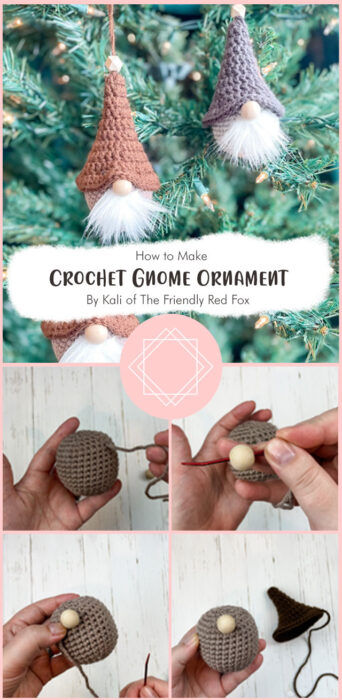 This crochet gnome ornament was created by Kali of The Friendly Red Fox. She includes step by step instructions in the pattern along to help you work through the construction of this simple gnome.
2. Santa Christmas Gnome Ornament or Applique Fast & Easy Free Crochet Pattern By Tonya of Nana's Crafty Home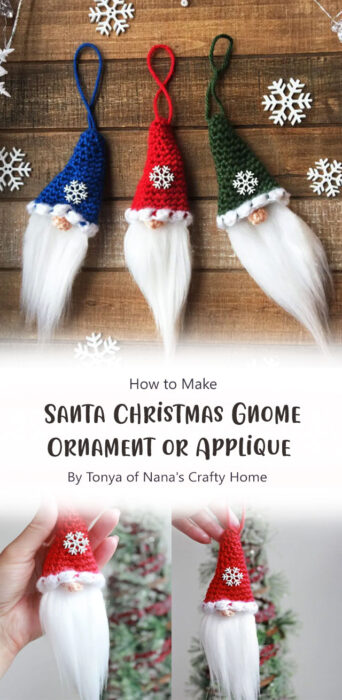 This cute Santa Christmas Gnome Ornament is the perfect project for all level of crocheters, or anyone looking to give someone a gift that will last. It's fun and easy, so let's make it!
3. Mini Simple Gnome Ornament – Free Crochet Pattern By Michelle of MJ's Off the Hook Designs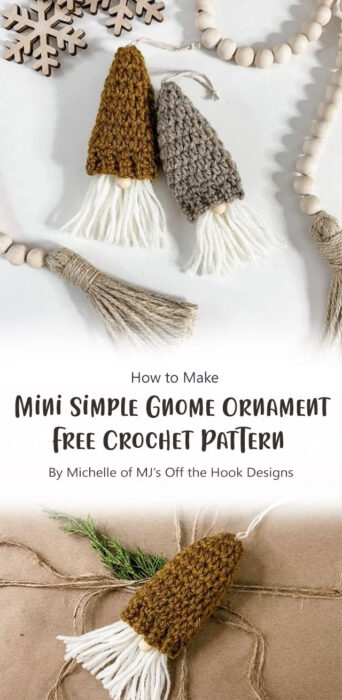 Mini Gnomes are an ideal gift for someone special in your life, or perhaps as a little thank you gift. In just a little bit of time, you can make this adorable gnome ornament for your home!
4. Crochet Heart Gnome Christmas Ornament By Olena of goldenlucycrafts com
This crochet heart gnome ornament is a perfect gift for you to make. This is a quick and easy project that produces such an adorable end result. Make several of them as gifts or all in one color to add to your home decor.
5. Crochet Gnome Pattern Gift Ornaments By Briana K Designs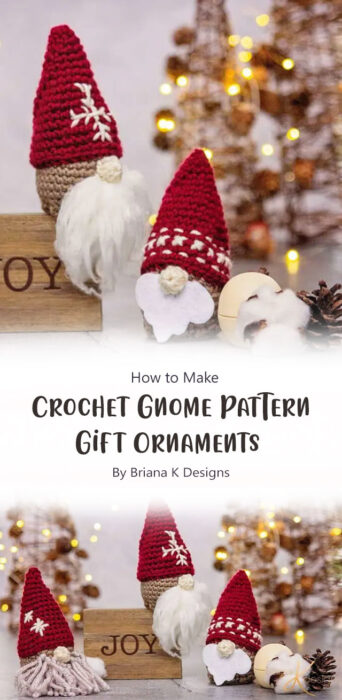 This Gnome design is not only a fun decoration but also a great gift. Crochet one for yourself and one to give! All of the materials needed are listed here along with easy step by step instructions.
6. Crochet Gnome Cork Peg Doll Ornament By ChiWei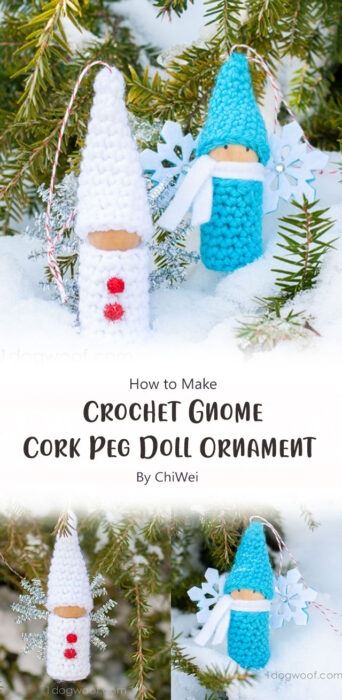 Make your own crochet gnome with this easy to follow pattern. With step by step instructions and a simple design for maximum cuteness, this ornament is perfect for all ages. Whether you use it as a cute decoration, or keep it in the family photo album, it's guaranteed to bring seasonal joy every year.