6 Lovely Mug Rug Free Crochet Ideas – Free Mug Rug Crochet Patterns: This is a six mug rug crochet pattern collection that would be perfect for anyone who likes to drink tea or coffee. The mug rugs can be used as coasters, and they will give your loved ones a nice and warm feeling whenever they use them to drink their favorite hot beverage.
1. Mug Rug By Rebecca of Yarn + Chai
Get a head start on your holiday knitting with a mug rug that can be a gift in itself or a pattern for a perfect gift! Rebecca of Yarn + Chai has designed an adorable mug rug that will spice up any holiday table. Layer it with other handmade pieces, or give it to the mug loving knitter in your life. This quick knit is easy enough for even someone new to knitting.
2. Fringed Crochet Mug Rug By The Crochet Blog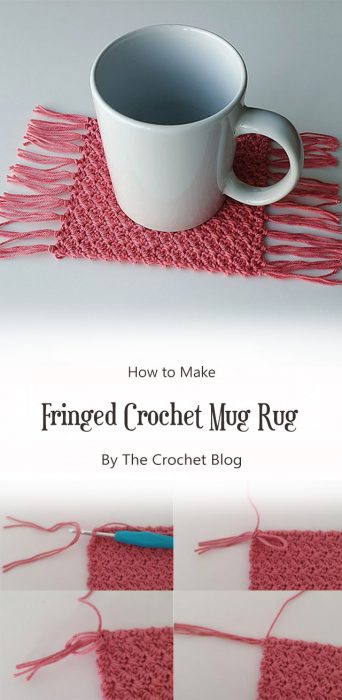 In this free crochet pattern you will learn how to make a Fringed Crochet Mug Rug for yourself. If you're looking for a quick and easy crochet project then this crochet mug rug is perfect for you! Enjoy!
3. Unique Seaside Mug Rug Crochet Pattern By Desert Blossom Crafts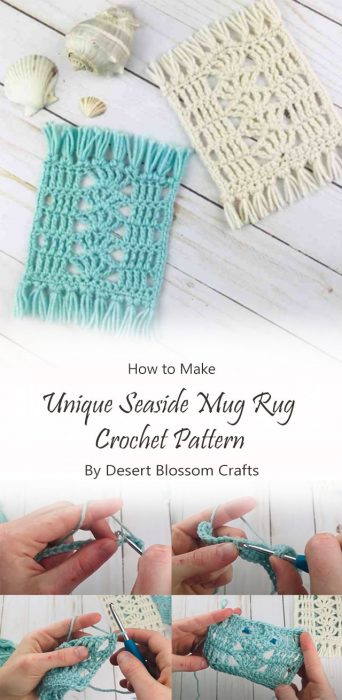 Desert Blossom Crafts are quick projects designed for crochet lover's on the go! These are very simple projects that any beginner can do with very little experience. All of these patterns were designed in a coffee cup while having fun conversations with family and friends!
4. Mosaic Mug Rug – Free Crochet Pattern By Michelle Moore
This mug rug is very easy to make and is a great beginner project. It's an easy way to add a touch of color and style to your kitchen! Pair this with your favorite mug and your coffee/tea will turn out prettier than ever!
5. Mug Rug Crochet Pattern By Jessica of Crochet it Creations
The mug rug is really a very practical Crochet pattern, not only is it pretty its perfect for coasters and a little hot pad on quick trips. You can use it on your favorite coffee mug or any small cup. It is a great gift idea as well as a practical edition to any of your crocheted kitchen linens.
6. Stay Home Mug Rug By Simply Vintage Crochet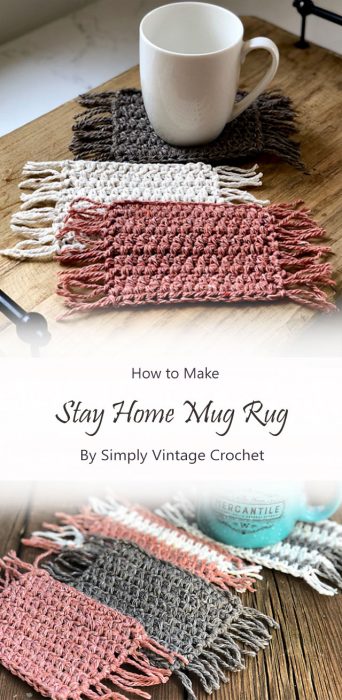 The Stay Home Mug Rug is the perfect accessory to have with you while working at your computer or crocheting a new masterpiece!! This handmade crochet mug rug is a quick and easy crochet pattern for all skill levels.