Crafting Cuteness: Mini-Backpack for Kids Free Crochet Pattern Ideas – If you're a crochet enthusiast and have a little one in your life, you're in for a treat! Mini-backpacks for kids are not only adorable but also practical accessories. In this article, we'll explore some fantastic free crochet pattern ideas for mini-backpacks that are perfect for kids. Now, let's explore some captivating crochet patterns.
1. Striped Mini-Backpack – Free Crochet Backpack Pattern By Jennifer Renaud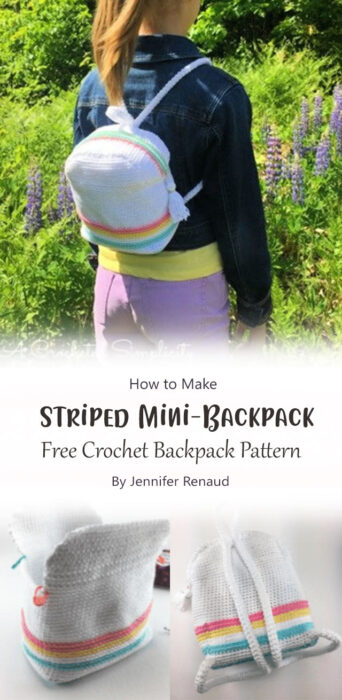 First, we're going to dive into the creative world of crochet with a delightful and free pattern for a Striped Mini-Backpack designed by the talented Jennifer Renaud. With your choice of colors and optional embellishments, you can make a backpack that reflects your unique style. So, grab your materials, follow the pattern, and start crocheting your very own Striped Mini-Backpack today.
2. Mini Crochet Backpack – Easy Free Crochet Pattern for School By Nicole of Nicki's Homemade Crafts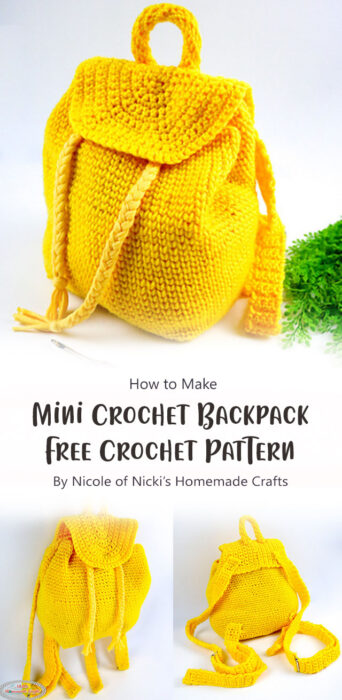 Imagine your child proudly wearing a backpack you crafted yourself. It's not only a practical accessory but also a lovingly made item that's sure to make them stand out. This easy and free crochet pattern for a mini backpack designed by the talented Nicole of Nicki's Homemade Crafts. Let's dive into the world of crochet and create something special for your school-goers.
3. Drawstring Mini-Backpack-Free Crochet Backpack Pattern By Jennifer Renaud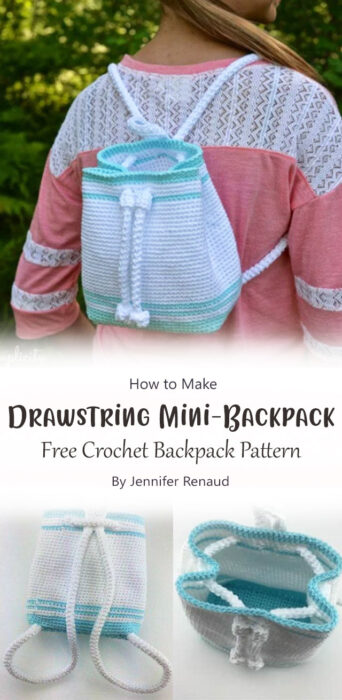 The drawstring mini-backpack crochet pattern by Jennifer Renaud combines functionality with creativity, making it a wonderful crochet project for kids. Craft these mini backpacks and provide a charming and practical accessory for the little ones in your life.
4. Crochet Backpack for Kids Video Tutorial By Nitka kz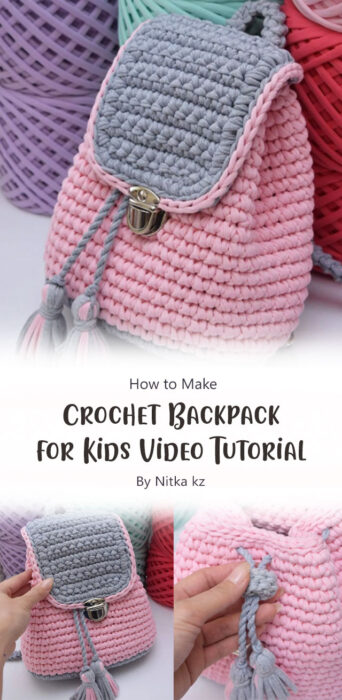 With the video tutorial by Nitka kz as your guide, you'll be well-equipped to create a charming and functional crochet backpack for your kids. Whether it's for school, outings, or just for play, this DIY project allows you to add a touch of love and creativity to your child's everyday life. Your kids will thank you for the special and unique backpack you create just for them. Happy crocheting!