Beautiful Macrame Wall Hanging DIY Free Ideas – Have you ever experienced of having a beautiful macrame wall hanging to beautify the wall decoration at home? No doubt, it's really interesting to have it. However, what if you want to make it yourself by your own hands? Can I do that? You might be so confused on how to make a macrame wall hanging. So what are you waiting for? Here you can get ideas for free, and let's make one or maybe all of them.
1. DIY Easy Macramé Wall Hanging By ruffledblog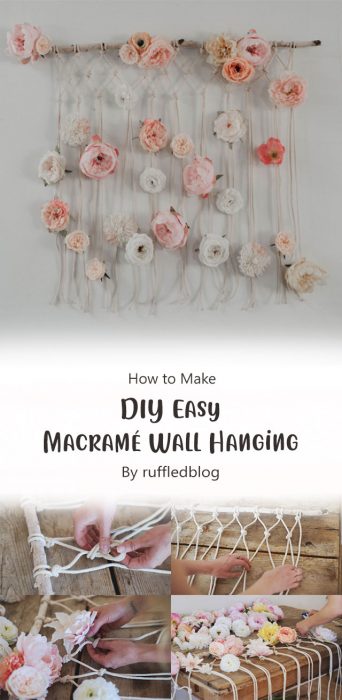 Looking for new ways to decorate your home? This beautiful macrame wall hanging is easy to make and relies on only a few basic knots. Try this free step-by-step tutorial with simple instructions and clear pictures. Make it for yourself or give as a gift!
2. Macrame and Yarn Wall Hanging By liagriffith. com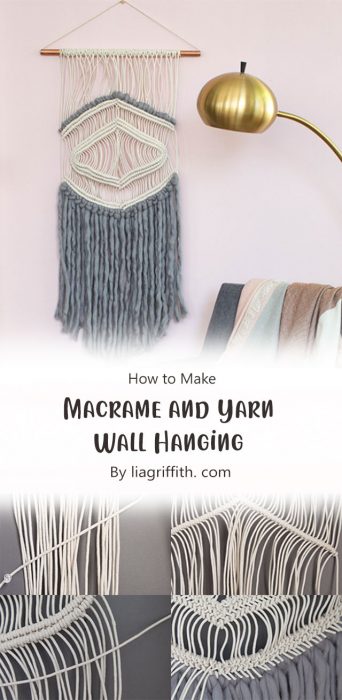 Get the ultimate creative challenge and create this beautiful macrame wall hanging. It"s a fun and easy project that looks bold and has a classic appeal that will never go out of style – we"re pretty sure it is going to impress everyone you know!
3. DIY Macrame Wall Hanging By Hello Nest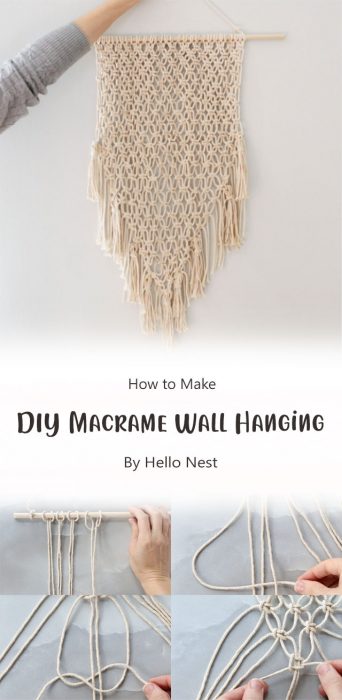 This stunning macrame wall hanging is easy to make and will definitely stand out on any wall.=
4. DIY Macramé Wall Hanging By Classy Clutter
You may be intimidated by the thought of learning how to tie knots, but with just a few simple steps, you too can learn how to make an easy macrame wall hanging.
5. Learn How to Create Stunning Macrame Decor By The Design Twins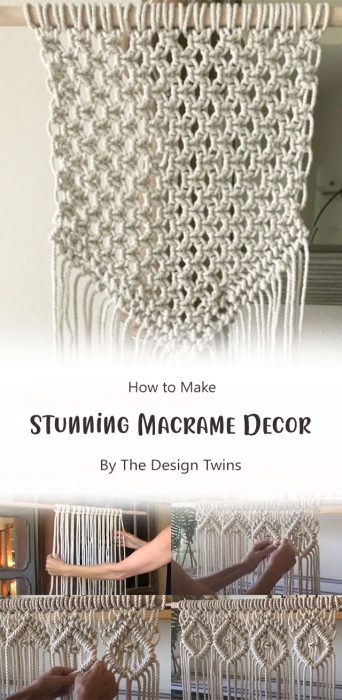 This macrame wall hanging will give your home a splash of style. It's fun, easy, and even looks great on a neutral wall! You should try it.