Pretty Macrame Lamp Shade Free Ideas – This Pretty Macrame Lamp Shade Free Ideas will surely bring beauty and elegance to wherever it is placed. Use the pattern to make this lamp shade on your own and enjoy the light or give as a gift.
1. Make This Gorgeous DIY Macramé Chandelier! By Geneva Vanderzeil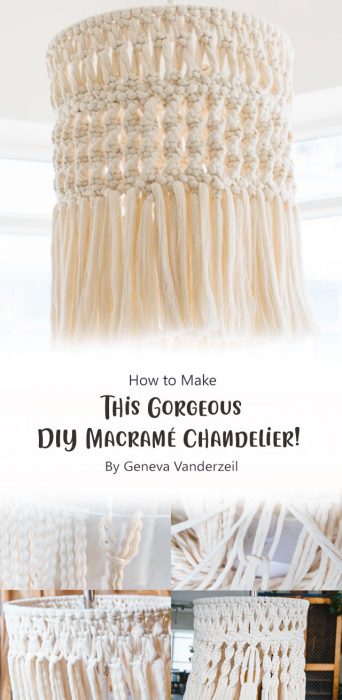 This gorgeous DIY macramé chandelier is perfect for any room in your house. It's easy to make, works up fast, and makes a dramatic statement wherever you choose to hang it. The perfect addition to any room!
2. Macrame Lamp Shade (Easy DIY Tutorial!) By Marching North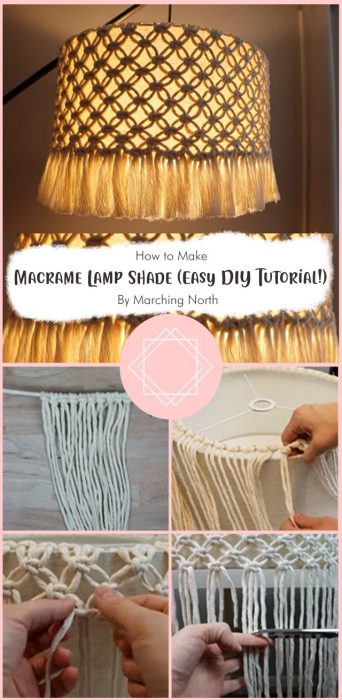 This step by step-Tutorial will help you to create this beautiful and original lampshade using simple techniques and supplies.
3. DIY Macrame Lamp Shade By Bluemoon studio 푸른달 작업실
Have fun with this DIY macrame lampshade project ! You can make your own lampshade like these beautiful chic lighting by yourself at home !
4. DIY Macrame Lamp Shade By TN Art & Crafts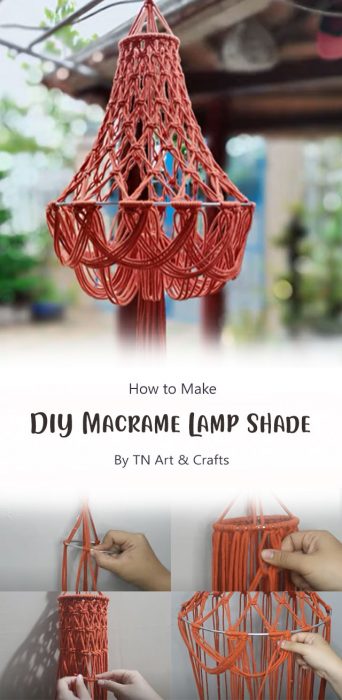 The benefits of making your own macrame lamp shade are that you can not only save money – but it will be unique and personalized just for you.