Little Alien Free Amigurumi Pattern Ideas – In a world filled with crochet wonders, the charm of amigurumi knows no bounds. But let's venture beyond the ordinary into the whimsical realm of "Little Aliens". But, why Little Aliens? Well, in the vast universe of amigurumi, these extraterrestrial creatures offer a unique and playful twist. With their quirky features and imaginative designs, Little Aliens bring a touch of otherworldly magic to your crochet creations. This pattern is perfect for those who wish to infuse a touch of cosmic wonder into their creations.
1. Free Allen the Space Alien Amigurumi Crochet Pattern By ollie+holly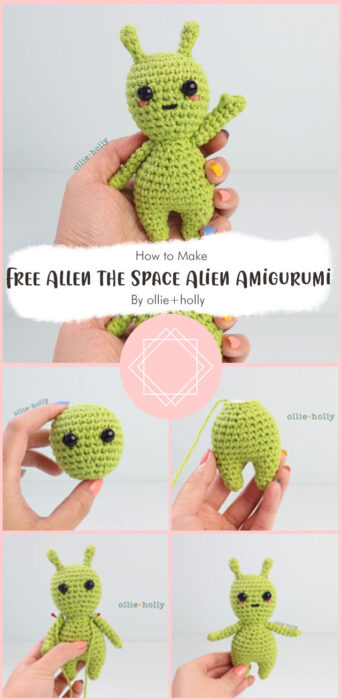 Crafting can be a mindful practice, allowing individuals to focus on the present moment and create something beautiful with their hands. In this article, we dive into the charming realm of amigurumi with the "Allen the Space Alien" crochet pattern by ollie+holly. Let's explore the intricacies of this free pattern and the joy it brings to crafting enthusiasts.
2. Alien Amigurumi By popsdemilk. com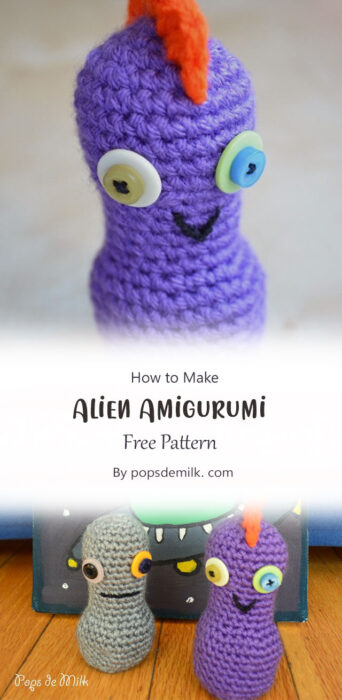 Popsdemilk.com's Alien Amigurumi collection stands as a testament to creativity, quality, and personalized craftsmanship. For enthusiasts seeking a touch of whimsy and a dash of the extraordinary, these handcrafted creations are a must-have.
3. Pocket Baby Alien Free Crochet Pattern By anvisgranny. com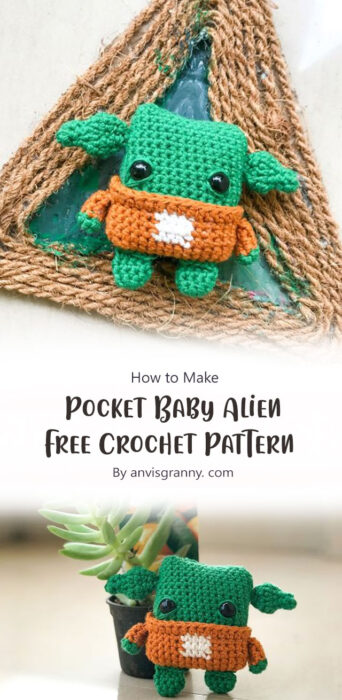 Embark on a whimsical crochet journey with the enchanting "Pocket Baby Alien Free Crochet Pattern" by Anvisgranny.com. With a myriad of possibilities at your fingertips, embrace the magic of crochet and bring your own Pocket Baby Alien to life. Anvisgranny.com opens the door to a world where stitches tell stories, and every creation is a testament to the joy of crafting.
4. Crochet Baby Alien By Heather Corinne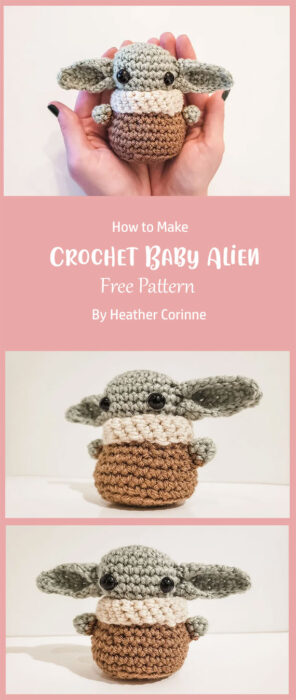 Heather Corinne, a seasoned crochet artisan, brings a unique flair to the craft with her imaginative designs. Her patterns, including the beloved Crochet Baby Alien, reflect a perfect blend of skill and innovation. Whether you're a seasoned crafter or a novice, the Crochet Baby Alien is a must-have in your repertoire of crochet projects. Let your creativity soar as you embark on this enchanting crochet adventure!