Best Laptop Case Free Crochet Ideas – Dedicated to making your crochet journey more enjoyable, we've scoured the web and created a list of our favorite laptop cases. These 4 free crochet laptop cases will surely give you the perfect project for your next flight or road trip.
1. Easy Crochet Laptop Case – Free Crochet Pattern By Jewels and Jones
This free crochet pattern from Jewels and Jones is perfect for your busy, on-the-go lifestyle! This laptop sleeve is perfect for protecting your computer and other valuables.
2. Crochet Laptop Cover By The Victoria Studio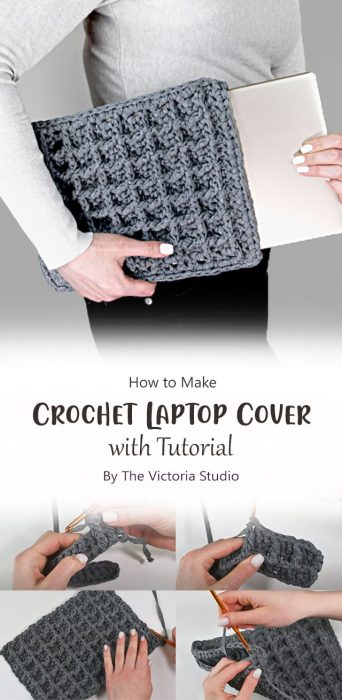 Love to crochet? Need a laptop case, but don't like waste your money to buy one? This crochet pattern is quick and easy to make, and can be made in few hours.
3. Oceano Laptop Case By Knit Paint Sew
Here is a laptop travel case that you can use in order to bring your laptop safely with you everywhere you go.You will not feel any trouble when bringing your laptop along with you wherever you need. It is a great gift idea for someone who loves traveling.
4. Sweet Stripes Crocheted Laptop Case By Erica of 5littlemonsters. com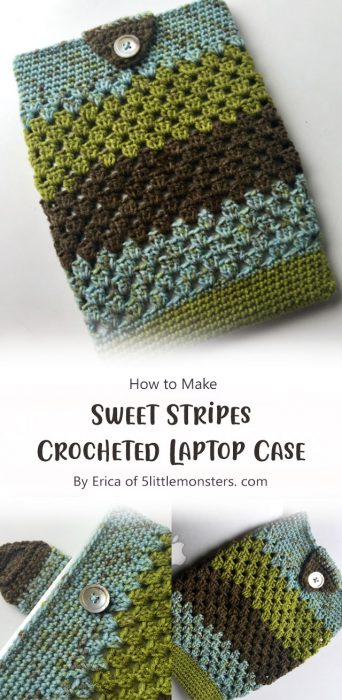 Bored of using the same case for your laptop over and over again? Let's spice things up a bit. This case is good for anyone, Enjoy!