Beautiful Lace cardigan Free Crochet Pattern Ideas – If you love the look of lace but are afraid to knit it or crochet it, here is a nice pattern that will help you make this beautiful lace cardigan. It is a free crochet pattern. This pattern is easy to follow so anyone should be able to make this cardigan.So let's start!
1. Addy Lace Cardigan Crochet Pattern By sincerelypam. com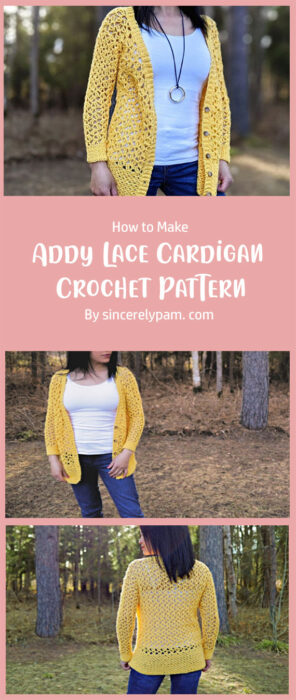 The crochet lace kimono cardigan is a free crochet pattern that will be perfect for spring or summer. The material is very light and airy, so you can wear it even in the summer heat.
2. Crochet Lace Kimono Cardigan – Free Pattern By colourceilidhcrochet. com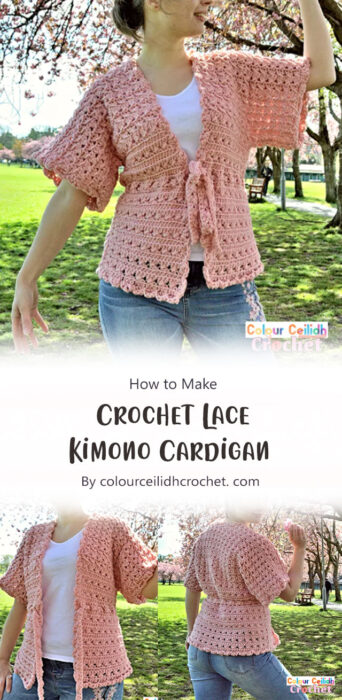 This is a beautiful Kimono Cardigan that you can make for yourself or as a gift for someone special. The lace pattern is easy enough to follow, but not boring at all! It's a great piece to wear over jeans or leggings!
3. Lace Cardigan Pattern – a Lightweight Cardigan for Summer By Wan from KnitcroAddict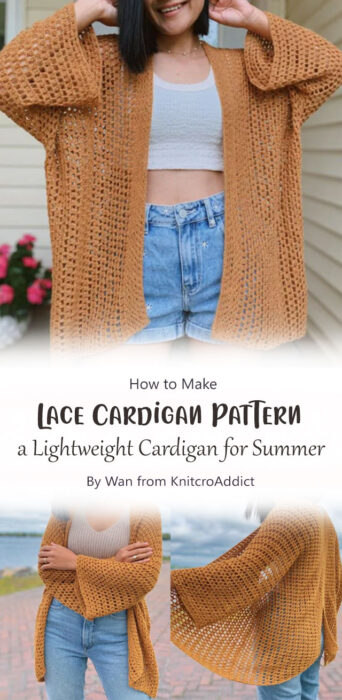 This is a simple, lightweight cardigan that can be worn in summer and autumn. This beautiful lace cardigan is so easy to crochet and it's a great way to show off your favorite yarn.
4. Lacy Crochet Cardigan Pattern – Free Crochet Pattern By Janne of Joy of Motion Crochet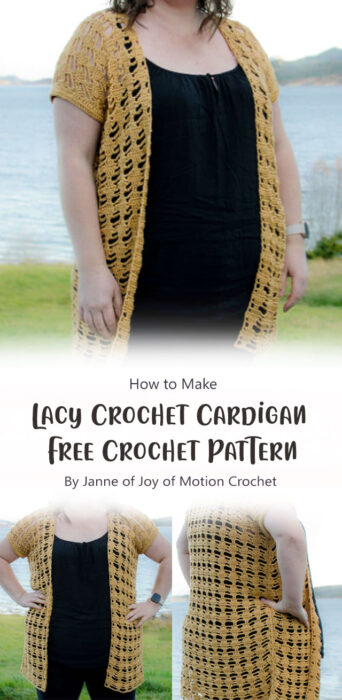 This is lacy crochet cardigan free pattern by Janne of Joy of Motion Crochet. The lace pattern is very easy to memorize and makes this cardigan fun to knit!
5. Crochet Floral Lace Cardigan Tutorial By Chenda DIY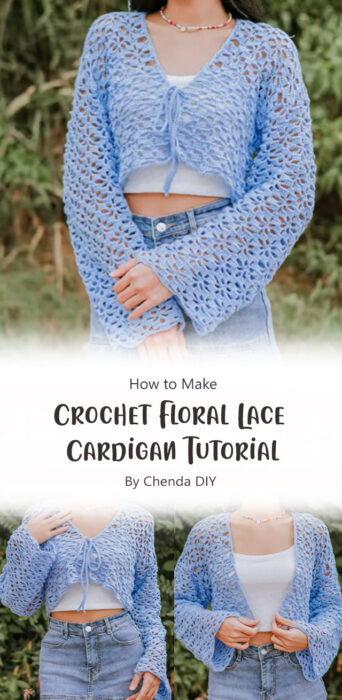 This is a lace cardigan tutorial that is light and airy. It is the perfect summer cardigan, and it's also easy to make. The lace design is pretty and modern, so you can make this cardigan in any color you like!