4 Heart Keychain Amigurumi Free Pattern Ideas – Welcome! This is a free crochet pattern for a simple four heart keychain. This Easy Crochet Amigurumi Heart Keychain Tutorial is perfect for beginners, and best of all it's free. This little crochet heart pattern can be made to fit on a keyring or bag for everyone in the family!
1. Candy Conversation Hearts Keychains for Valentine's Day By ChiWei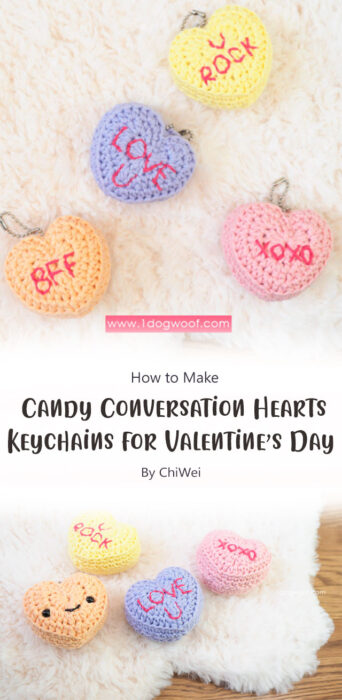 These lovely key chains are the perfect gift for your Valentine or anyone who loves delicious conversation hearts. This candy conversation hearts tutorial includes step by step instructions, which means it's easy to assemble.
2. Heart Keychain By Sofie Versluys
This simple crochet heart keychain pattern can be used to make a cute gift for your loved one. Easy to use, you will learn how to read the pattern and make it by yourself.
3. Free Pattern: Pride Heart Amigurumi Keychains By waywardpineapplecreations. com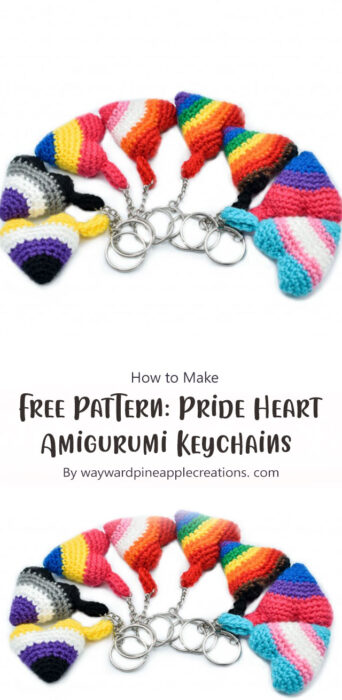 Create a truly amazing keychain for all to see! These pretty little amigurumi hearts are so easy to make, and they could make great gifts for that special someone in your life – who wouldn't love these adorable little guys?
4. Heart Keychain Amigurumi By AmiguWorld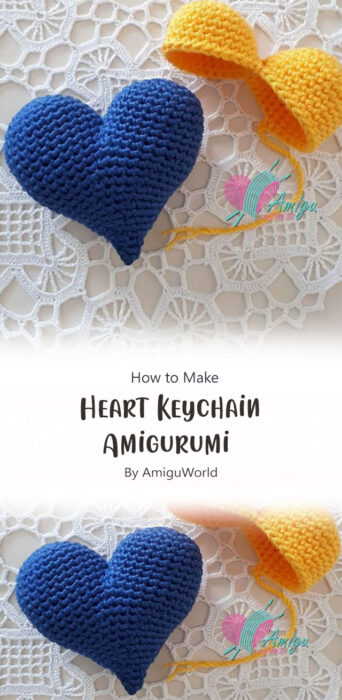 If you love amigurumi and want to try something new or are looking for a pattern to make as a gift, this is the perfect pattern for you. This pattern is fairly simple but makes up beautifully.