Lovely Granny Square Earrings Free Crochet Pattern Ideas – Lovely Granny Square Earrings Free Crochet Pattern Ideas that you can make in any color you like and make them for yourself as well as for gifts. Also, these earrings are one of the easiest earrings to make. You can use any kind of yarn and crochet thread.
1. Crochet Granny Square Earrings By Whistle and Ivy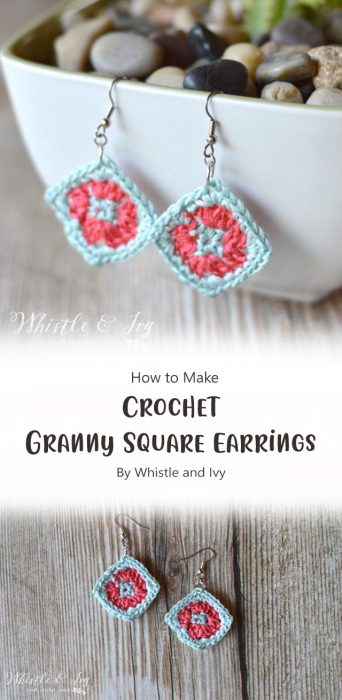 Do you love granny squares? This crochet pattern is perfect for granny square lovers. Granny square earrings is a beautiful jewelry that you can make with your own hands. The step-by-step instructions will help you to create your personal masterpiece!
2. Easy Crochet Vintage Filet Granny Square Earrings By Hopeful Turns
With these Granny Square Earrings you can make a set that is perfect for everybody's taste.
3. Mini Granny Square Earrings – Free Crochet Pattern By The Little Treasures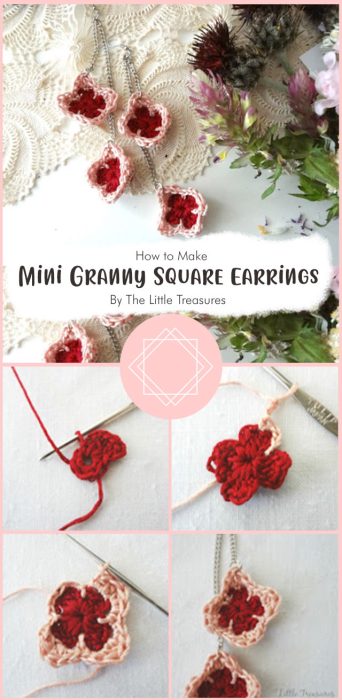 These adorable mini granny square earrings make a sweet gift. They are the perfect gift, whether it's your friends or your loved one. You just need to follow the step by step instruction on how to crochet these cute little things!
4. Pattern: Granny Square Earrings By sunsandstitch. com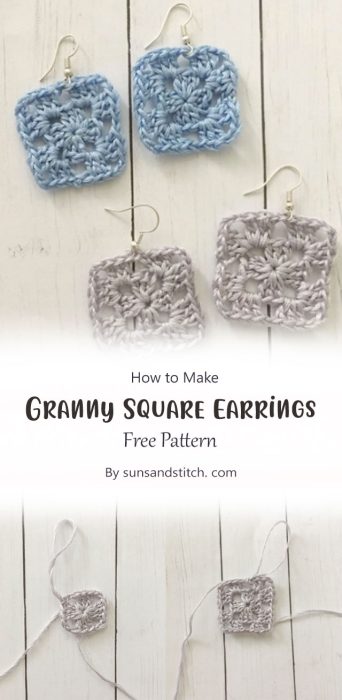 Make a pair of granny square earrings with this free crochet pattern.