6 Frog Amigurumi Free Pattern Ideas – Amigurumi are stuffed crocheted toys that are fun to make and even more fun to give! These 6 frogs will add a little bit of joy and cuteness to an already fun and easy amigurumi pattern.
1. Amigurumi Frog Pattern By A little love everyday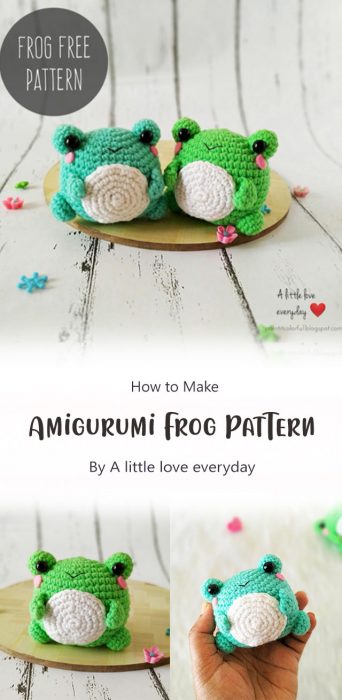 A fantastic crochet project for all level of crocheter. This fun and easy pattern creates a cute stuffed frog that is sure to make a wonderful toy or decoration for your home, office or child's room.
2. Baby Frog Free Crochet Pattern By Elisa's Crochet
Soo adorable ! This little froggie is so cute ! He would make a perfect gift for any little one !
3. Free crochet frog pattern for beginners By Ana of Little crochet farm
This pattern is very simple and easy to carry out, create with following the tutorial step by step, you can create it too.
4. Fred the Amigurumi Frog By Maarja Härsing-Värk
Fred the Amigurumi Frog is a delightful and unique crochet pattern. This easy project makes for a perfect weekend or last-minute gift.
5. Froggy Friend Pattern By Toristorycreations
Featuring detailed instructions and video tutorial, the pattern is easy to follow. You'll make a gorgeous adorable frog friend!
6. Swimming Frog Crochet Pattern By @ bumbee_crochet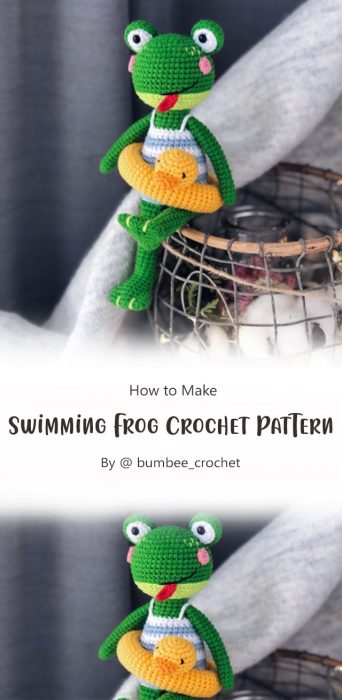 This charming little froggy is a fun amigurumi to make and a cute decoration for the room of a nature or wildlife lover!