Lovely Flower Keychain Free Crochet Pattern Ideas – Lovely Flower Keychain Free Crochet Pattern Ideas is one of the most beautiful crochet flowers to make and use. The designs of this Flower Keychain is so simple and easy. If you have spare time, then you can make any number of pretty and lovely crochet flowers.
1. Flower Keychain By Annemarie Benthem
This Flower Keychain By Annemarie Benthemis a great beginner project. It is easy to make and the free pattern includes with clear step by step instruction to guide you through.
2. A Very Beautiful Knitted Flower Keychain By Marsana Crochet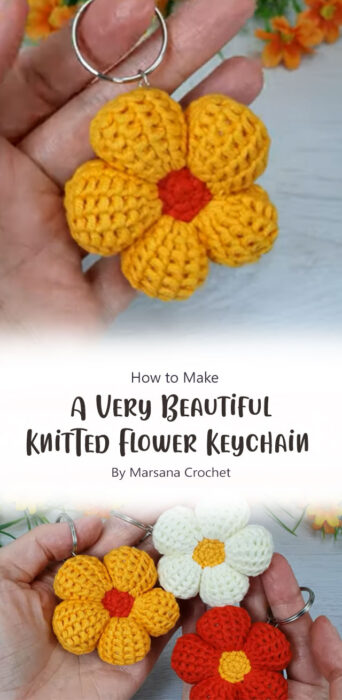 A very pretty knitted flower Keychain that you can make yourself, you don't need to be an expert crocheter because this instructions are very clear and easy to follow.
3. Amigurumi Crochet Flower Pattern By Hooked by Robin
Amigurumi Crochet Flower Pattern By Hooked by Robin. This pattern is a step by step instruction for making a beautiful crochet flower. The pattern will teach you how to create an elegant crochet flower that stands out from the rest!
4. Crochet Flower Keychain By DIY Maycraft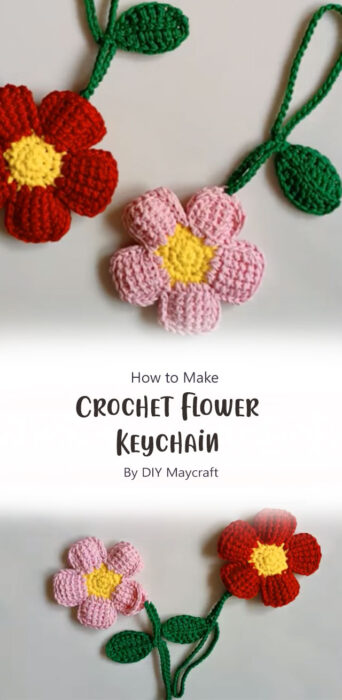 Follow the step by step instructions and make this cute DIY Keychain. This is a perfect gift for any occasion or just to add a little color to your every day bag or keys! You will receive everything you need to make this beautiful flower with the crochet hook and yarn.
5. Crochet Sunflower Keychain Tutorial By Stitch by Cara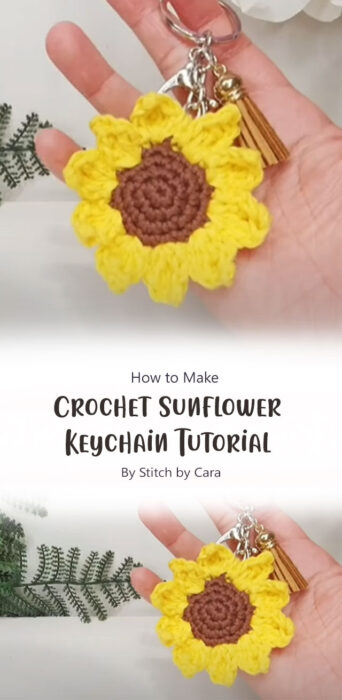 Looking for a gift to give a loved one? This crochet Sunflower keychain is the perfect way to show that you care while being functional as well. Step by step instructions will help you master this project in no time. Last but not least, this crochet Sunflower pattern is easy enough even for beginner crocheters!