Beautiful Flower Coasters Free Crochet Pattern Ideas – Love to do handcrafts? Try this easy to make coasters that you can use for flowers or for any other decoration piece. This pattern is quick and easy, with step by step instructions. These are great for gifts or just for yourself!
1. Flower Coasters Pattern By aspoonfulofsugardesigns. com
Do you love the feeling of creating something special but don't know where to start?Flower Coasters Pattern By aspoonfulofsugardesigns. com will help you get started. It's a great way to use up your fabric scraps and add a touch of color to your life!
2. Flower Coasters Pattern By ChiWei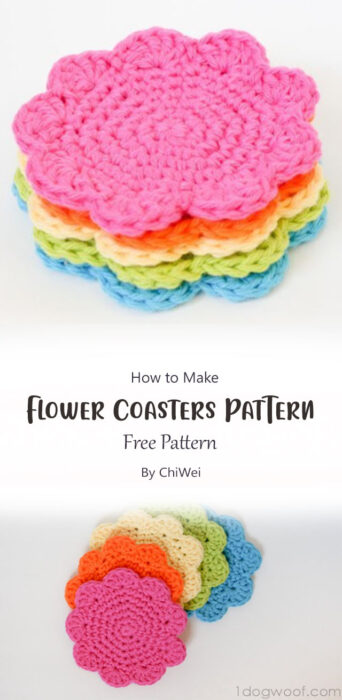 In this pattern, you will learn how to crochet a beautiful flower coaster. These coasters are simple, but oh so pretty. Perfect for gifting to a friend or keeping for yourself!
3. Crochet Flowers, Free Patterns By Anabelia Craft Design
This crochet coasters is an easy project with clear step by step instructions that are super simple as a beginner project. The finished product will add a pop of colour and style to your home.
4. Crochet Coasters Set – Japanese Flower Motif By Daisy Cottage Designs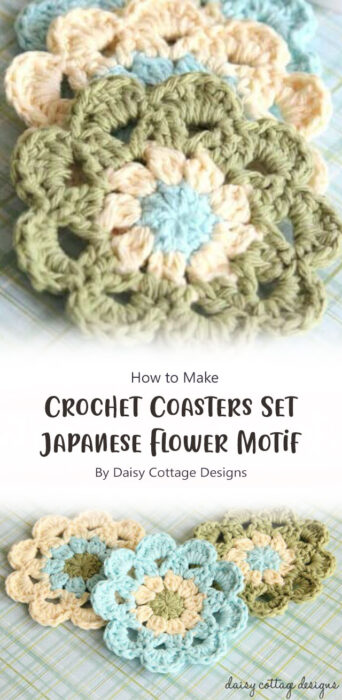 Make your own set of Japanese crochet flower motif coasters. Daisy Cottage Designs have provided all you need, with their step by step instruction for a quick and easy project. You can use any colours, so choose the ones you like best to give the perfect finishing touch.
5. Free Pattern: Sunshine Flower Coasters By wishes in the rain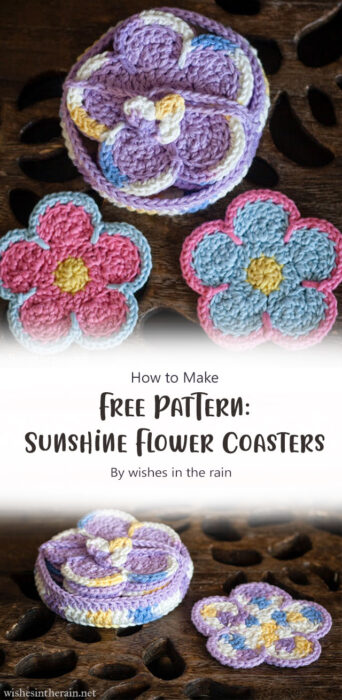 This is a simple pattern and easy to follow. You will get it done in no time- super fun!
6. Pretty Granny Flower Coasters By Lullaby Lodge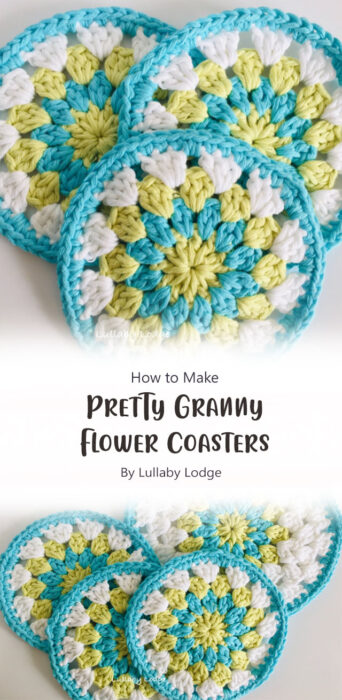 Pretty Granny Flower Coasters By Lullaby Lodge is a perfect coordination of all details. This granny squares crochet pattern is full of color and fun. Welcome to the world of crochet stitches, you will be happy to discover how easy it is.