Pretty Faux Fur Headband Free Crochet Pattern Ideas – This is a pretty and easy to make faux fur headband crochet pattern that gives you complete step by step instructions. The yarn and hook combination allows you to complete this project in a matter of hours, making it an ideal project for beginners as well as experienced crocheters. Because it is warm and easy to wear, this project will be a must have accessory during the cold winter months.
1. How To Crochet A Crossed Fur Headband Ear Warmer By Jessica of Mama in a Stitch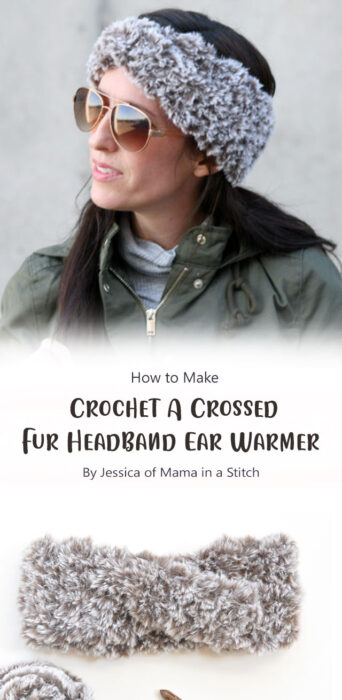 This headband is the perfect accessory to add a little glam to your everyday outfit and make you feel extra girly. Feel the warmth even when it's cold outside with this soft, handmade piece of art. Step by step instructions included!
2. Faux Fur Headband Knitting Pattern: Chilly Mornings By bromefields. com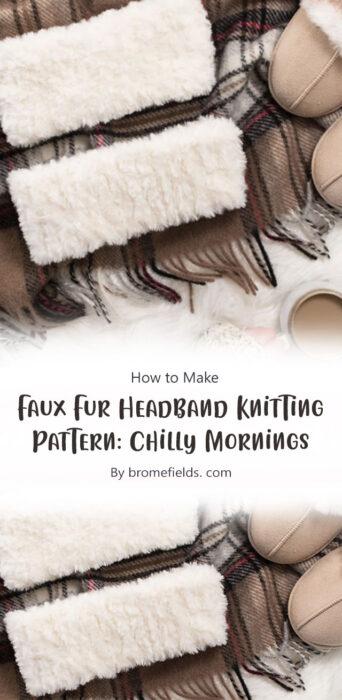 This faux fur headband is ideal for keeping ears warm in cold weather. You'll love how soft and fluffy this looks and feels. Give up on store-bought bows and make your own by following the instructions below.
3. Elegant Faux Fur Crochet Headband By Laura of traversebaycrochet. com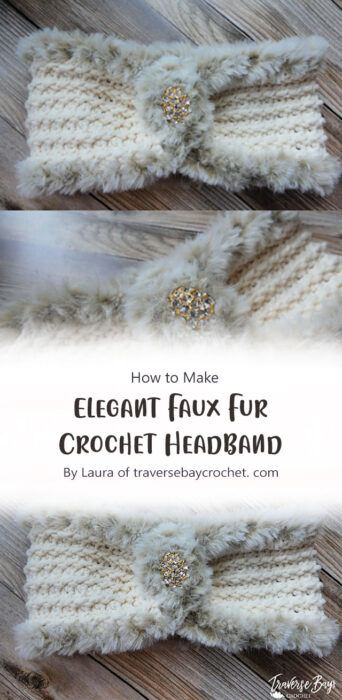 This faux fur headband is an essential piece of winter wear. Wearing a headband in the winter is a necessary trend, this style is sure to become a classic! It's so easy to slip on and off while keeping your ears warm during high-winds and chilly spells.
4. Faux Fur Ear Warmers – Free Crochet Pattern to Snuggle Up By Nicole of Nicki's Homemade Crafts
This Faux Fur Ear Warmers is perfect for winter. This super soft keeps your ears warm in the cold weather. The simple design makes it easy to make, and so cozy you'll want to wear it year round!
5. Crochet Faux Fur Headband By Stephanie of allaboutami. com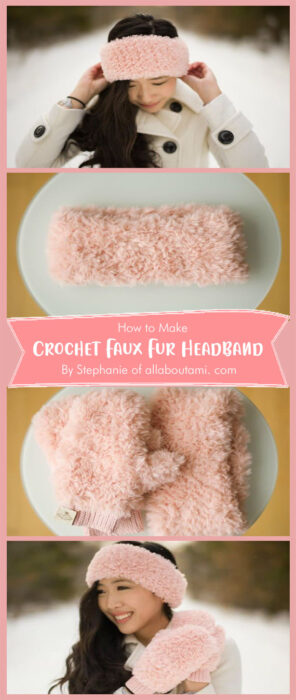 This faux fur headband is the perfect pick-me-up for those cold days. It's simple, stylish, and super soft to wear. Click the pattern below here to see how easy it is to create your own style with this headband!