Beautiful Embroidery Flowers Free Patterns Ideas – Practice your technique and bring your ideas to life with gorgeous floral designs created with easy-to-follow instructions. These free patterns are perfect for hand embroidery, machine stitching, or yarn work. If you want to learn how to embroidery, these patterns are a great place to start!
1. How to embroider flowers: 5 simple ways By Love Crafts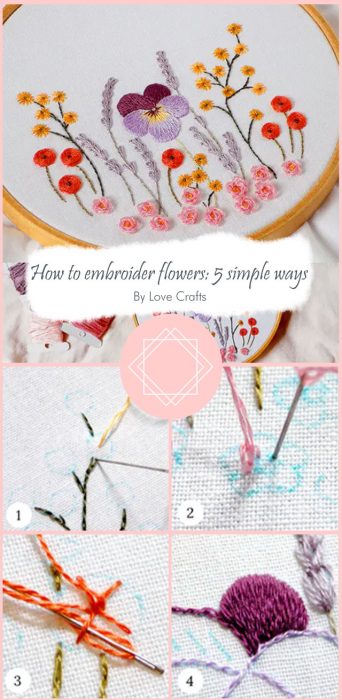 Learn a few easy ways to embroider flowers by Love Crafts. This step by step guide explains how to create embroidered flowers with simple stitches . Follow along as the author shows you how to start with a sketch, transfer the design onto your project material and then finish off with some quick tips on marking out your patterns.
2. Floral Embroidery Pattern Tutorial By Stitching Sabbatical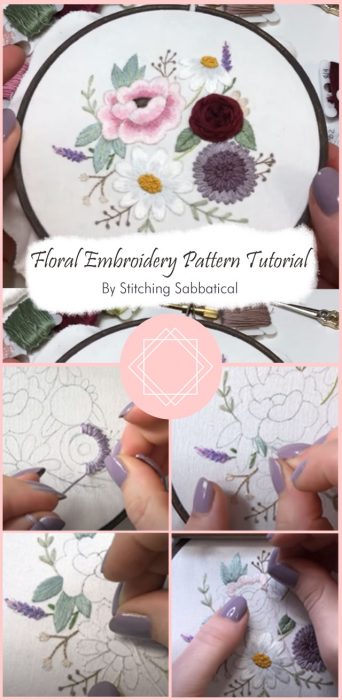 A floral embroidery pattern is the foundation for any great project. Here is a tutorial that will help you create your own.
3. Hand Embroidery: Stitch Your Flower Patterns By HandiWorks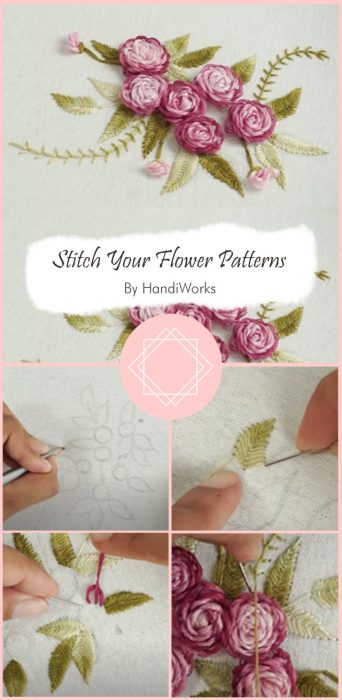 This product is for the person who loves to stitch but doesn't have a lot of time and wants to learn how to embroidery in an easy and fast way. Now you can stitch your own beautiful, personalized flower patterns by hand! Just follow the step-by-step instructions.
4. Free pattern 002 By Diana Vingert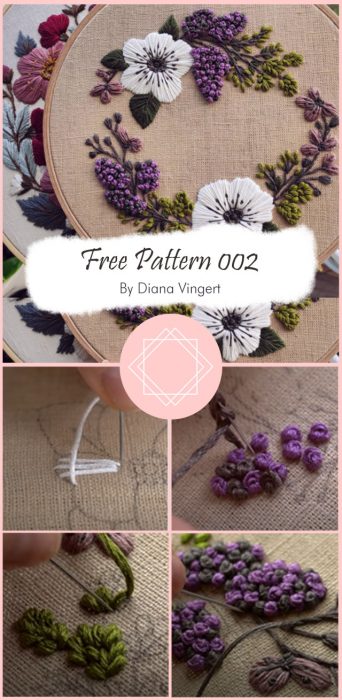 A beautiful piece for your home or office, Free Pattern 002 by Diana Vingert. The patterns are simple and effective, allowing you to embellish yourself with beautiful hand embroidery.
5. Embroidered Bouquet Tutorial By Down Grapevine Lane
Down Grapevine Lane is where you will find plenty of inspiration for handmade gifts, including embroidered bouquet. With charming designs in beautiful colors, they're the perfect way to express your feelings.