Easy Earphone/Personal Pouch Free Crochet Ideas – Are you curious and wanted to crochet the earphone pouch ? See and be inspired by below link and after that, Practice your crocheting skill and make one for yourself.
1. Personal Pouch: Free Crochet Pouch Pattern By Ashlea Schumaker-Konecny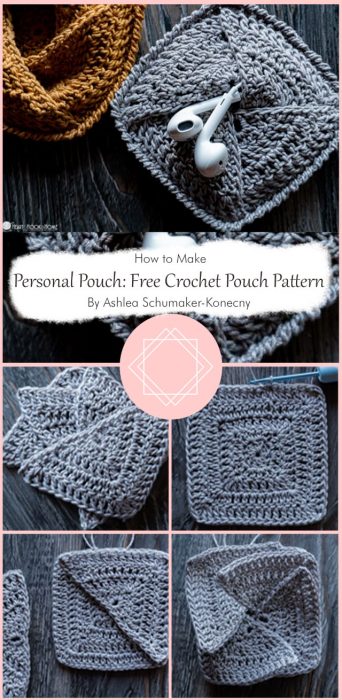 A cute earphone/personal pouch that will keep your personal items safe and sound! This would make a great gift for the holidays! The instructions are very clear and easy to follow.
2. Earbud Holder- Free Crochet Pattern By Jennifer of A Crocheted Simplicity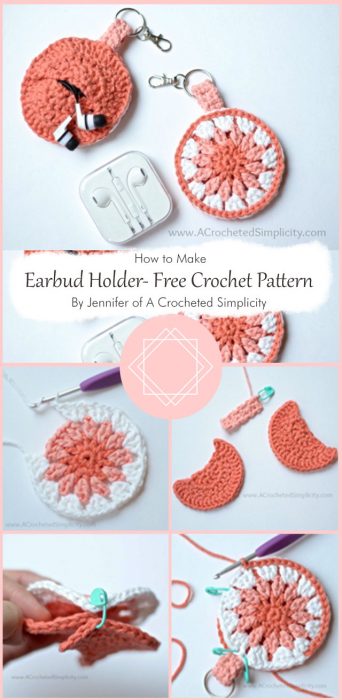 This earbud holder is a simple stylish way to keep your earbuds. It's quick and easy to make and makes a great gift.
3. Crochet Simple Personel Pocket / Beginner Friendly Tutorial By Crochet with GG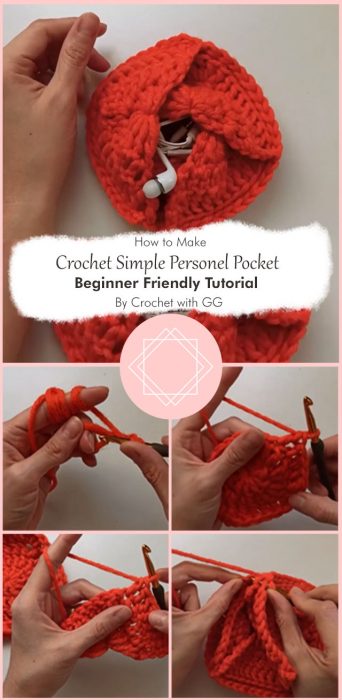 This Crochet Simple Personel Pocket / Beginner friendly tutorial by Crochet with GG will share with you the basics to start crocheting.