6 DIY Macrame Jar Cover Free Tutorial Ideas – Are you looking for an easy way to decorate your home and make it more beautiful? Then this post is perfect for you! We're going to share 6 DIY Macrame Jar Cover Free Tutorial Ideas. These simple yet beautiful jar covers are easy to make, and they can be used as a gift or even as an accent piece in your home.
1. Macrame Jar Cover By Floral Mommy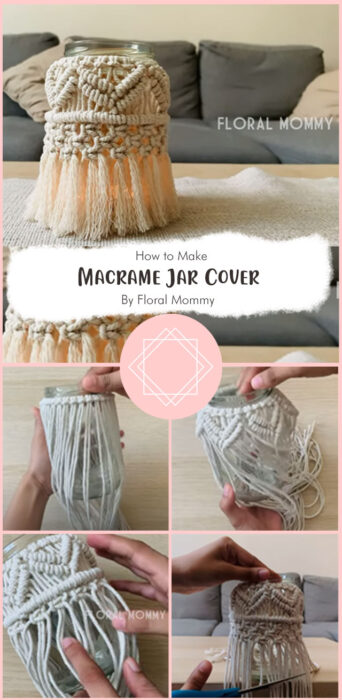 It's the perfect time of year to start making new DIY projects. The weather is getting warmer and spring is in full bloom! In this tutorial, Floral Mommy will going to teach you how to make a macrame jar cover with a beautiful pattern that will help you decorate your home.
2. DIY Macrame Mason Jar Cover By MACRAME MAGIC KNOTS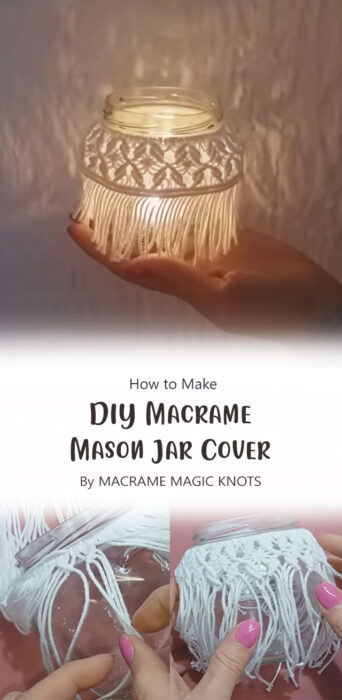 These jars cover are so cute and easy to make. You can put them in your kitchen or bathroom. It's also a great way to personalize any jar or glass container with your favorite colors and patterns.
3. Easy DIY Jar Cover By Snowy Macrame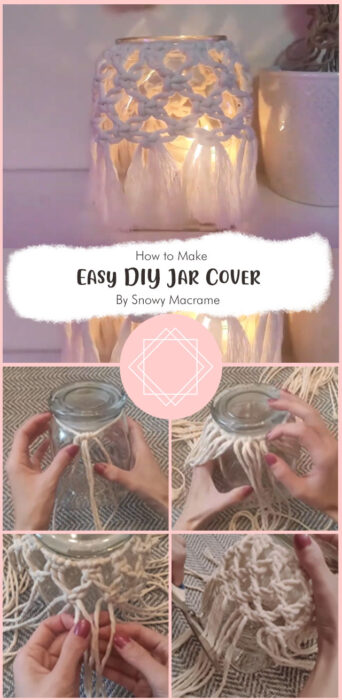 Today we are going to make easy DIY jar cover by snowy macrame. This is such a simple project and it can be made in no time. You can make this for yourself or gift it to someone you love. This is a great idea for people who love to decorate their home with handmade things. They will appreciate the effort that you have put into making this awesome DIY jar cover.
4. DIY Macrame Jar Cover Tutorial By Kreasi Erny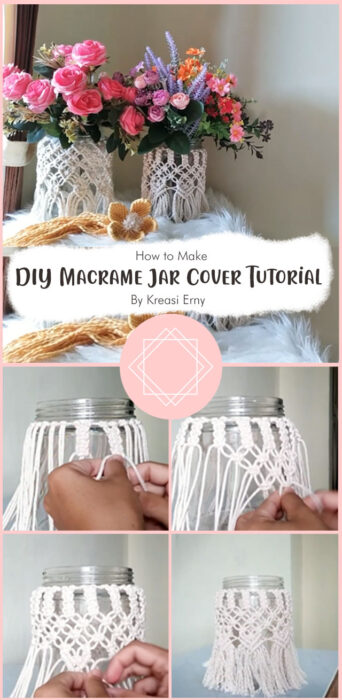 Use these free instructions to create a simple yet elegant vase cover! The best part about this project is that it only requires minimal supplies and tools – so anyone can make it!
5. Easy DIY Macrame Jar Cover By Majestic Macrame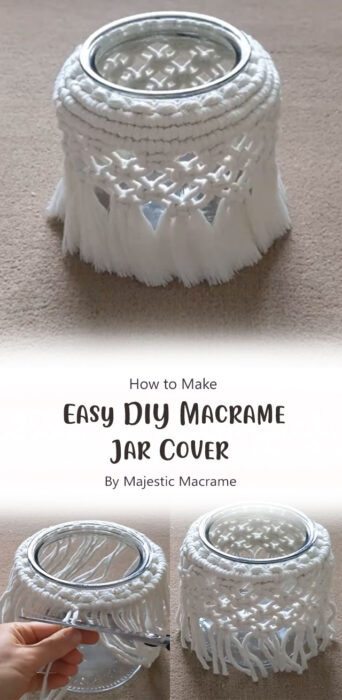 This beautiful and fun DIY jar cover is the perfect gift for friends and family. This jar covers would also make a great Christmas gift if you're looking for something different this year.
6. DIY Macrame Jar Cover Tutorial By Made in May 메이드인메이
This macrame jar cover is an easy and beautiful project that will add a bit of style to any room. It is also a great way to use up some of those yarn scraps you have been saving for the perfect project!