Easy Animal Pockets Free Crochet Pattern Ideas – Cute and adorable animal pouch made from simple crochet stitches. You can make this cute pouch for your own or as a gift for someone special. This pattern is so easy to follow that even beginner can make it.
1. Crochet Bunny Pockets By Sarah of repeat after me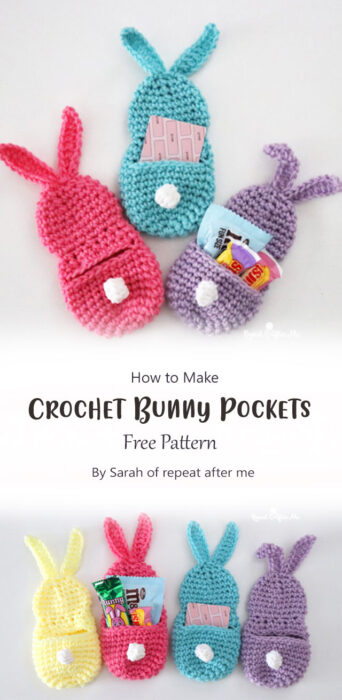 In this pattern, you will learn how to make an adorable bunny pockets using basic stitches and simple shaping techniques. It's perfect for making gifts or using as storage for your little ones card or candy.
2. Crochet Owl Pockets By Sarah of repeat after me
This cute owl pockets is perfect for storing small items like card or coins in your purse or backpack! The pattern is easy enough that beginners can make it too!