7 Adorable Dino Free Amigurumi Pattern Ideas – Are you ready to be a super cool crochet adventurer? Get hooked up with this set of 7 adorable dinosaur amigurumi pattern ideas for free! Get your crochet hook and yarn ready to go!
1. Little Dino Amigurumi Pattern By Toffoletta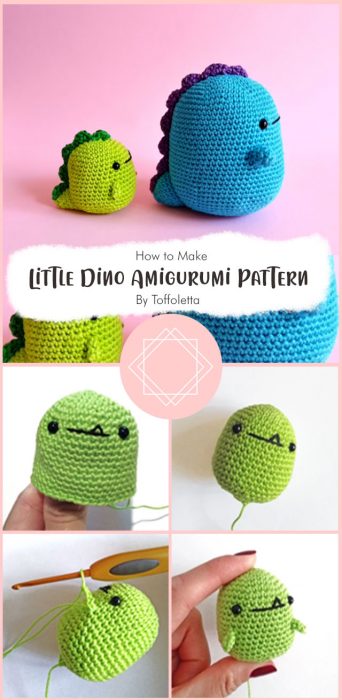 Are you looking for an easy and cute pattern to endulge in for the holidays? Here's a free crochet pattern for you! The Dino is waiting for you to finish him and make him your friend.
2. Crochet Chonky Dinosaur – Free Crochet Pattern By Rose and Lily Amigurumi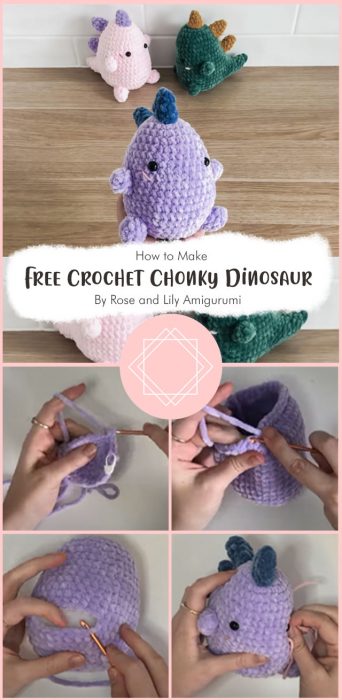 This pattern is easy to follow and will help any beginner create this adorable Dino amigurumi in no time at all.
3. Colourful Mini Dino Pattern By handmade_byani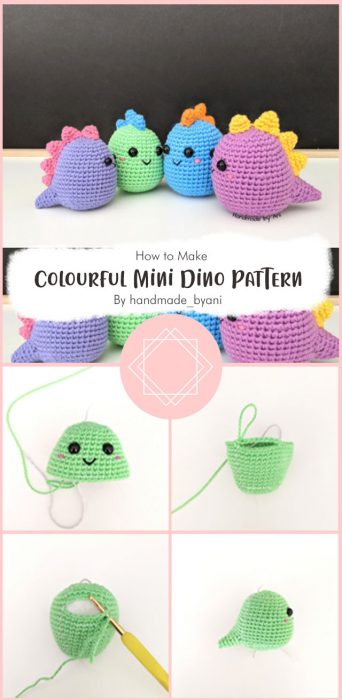 Let's make a dinosaur! It is a free pattern. You can choose your own colors as an expression of your feelings. Good luck!
4. Amigurumi Brontosaurus Free Crochet Dinosaur Pattern By Ashley Parker
Free amigurumi pattern! Crochet your own cute little dinosaur in no time with the free pattern by Ashley Parker. A fun and easy beginner's project.
5. Kevin the Dino Free Crochet Pattern By Elisa's Crochet
Here's another free amigurumi pattern from Elisa's Crochet! This time it's the cutest baby dino you ever did see. He is really quick and easy to make so why not give him a try!
6. Dinosaur Amigurumi Pattern By amiamour. com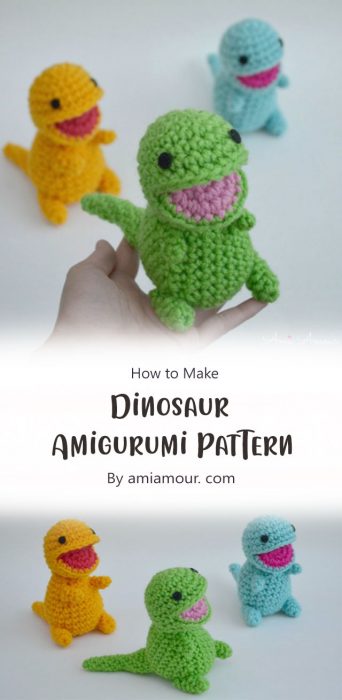 Follow this easy-to-read instruction, and you will be able to crochet your own dino.
7. Dino Papik Amigurumi By Papik (Ayelen Berger)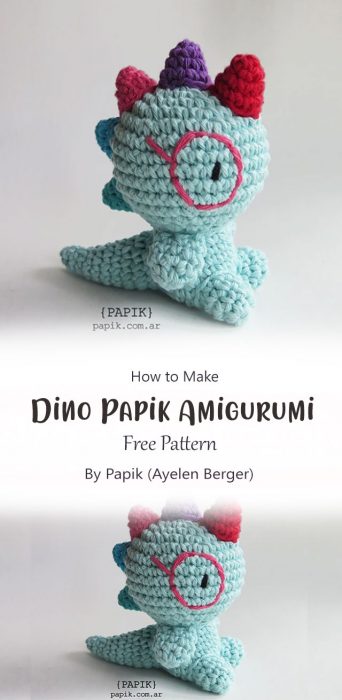 This is a pattern to crochet a cute dino amigurumi.