How to Crochet Honeycomb Stitch Free Pattern Ideas – Learn how to crochet honeycomb stitch in this free pattern. This pattern is easy and made with basic crochet stitches. It can be used for blankets, hats, purses, headbands and so much more. Grab your hook and let's get started!
1. Crochet Honeycomb Stitch For Beginners (With Video) By Ariana of Crafting Happiness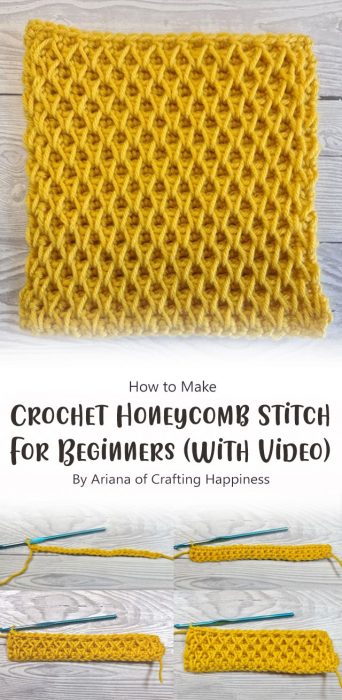 Crochet Honeycomb Stitch For Beginners (With Video) With this tutorial you can learn how to crochet a honeycomb stitch for beginners. It is simply an open base crochet stitch that has a lovely texture and open look. You can use it in your afghans, scarves, home decor and other craft projects.
2. How to Crochet the Honeycomb Crochet Stitch – Photo and Video Tutorial By Nicole Riley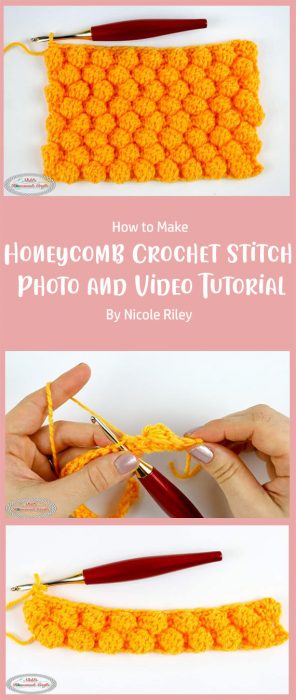 Have you ever wanted to learn how to crochet the honeycomb crochet stitch? Nicole Riley will teach you how with ease. She will start off by teaching the basics of the stitches used for this amazing crochet stitch.
3. Honeycomb Crochet Stitch Tutorial By Lauren of Daisy Cottage Designs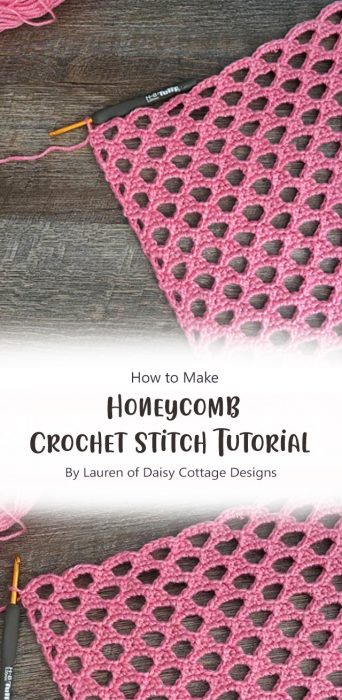 This honeycomb crochet stitch tutorial is offered to you by Lauren of Daisy Cottage Designs. It contains step by step instructions and shows the honeycomb pattern. Once you have learned this stitch the sky is the limit!
4. Crochet Honeycomb Stitch You Can Learn Easily By crochetbeja. com
One of the most interesting crochet patterns you can learn is this beautiful honeycomb stitch. It is a bit tricky to make it look perfect but can try while using this step by step instructions.
5. How To Crochet – Tunisian Honeycomb Stitch By Carolyn of thepurpleponcho. com
Tunisian Crochet is a fun and beautiful way to work up something with color changes in the finished piece. Learn how to work the Tunisian Honeycomb stitch and add textures to your afghan!