Best Crochet Backless Diamond Top Free Tutorial Ideas – Are you looking for a stylish and unique crochet project? Look no further! In this article, we will explore the world of crochet backless diamond tops and provide you with some of the best free tutorial ideas to get you started. Whether you're a crochet enthusiast or a beginner, these designs will inspire you to create stunning tops that will turn heads wherever you go.
1. Easy Crochet Backless Diamond Top By WeiWei Wei
The Easy Crochet Backless Diamond Top by WeiWei Wei is a captivating crochet pattern that combines elegance, versatility, and simplicity. Whether you're a crochet enthusiast or a fashion lover looking for a unique piece, this pattern is a must-try. Embrace the joy of crocheting and create a garment that reflects your personal style. Start your crochet journey today and discover the endless possibilities of the Easy Crochet Backless Diamond Top.
2. Crochet Kylie Jenner's Diamond Top By Alysha Autumn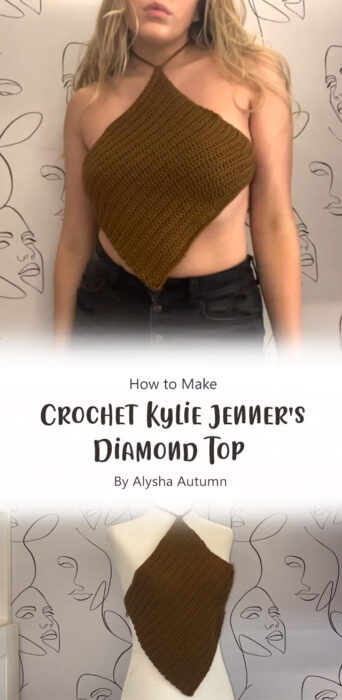 Experience the joy of creating your own fashion masterpiece. This crochet tutorial provides detailed step-by-step instructions, making it suitable for both beginners and experienced crocheters. Unleash your creativity and embark on a journey of self-expression.
3. Kylie Jenner Inspired Diamond Crochet Top Tutorial By Jessica Lynne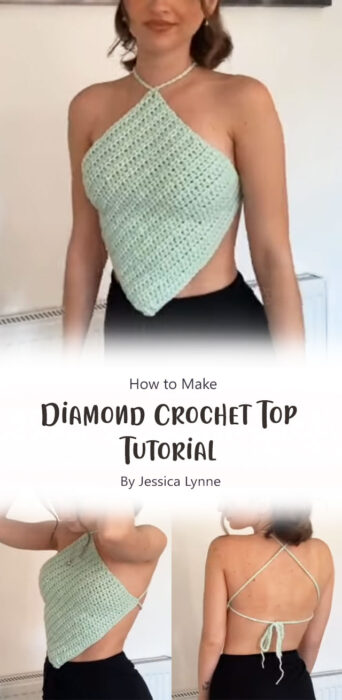 Are you a fan of Kylie Jenner's iconic style? Do you want to recreate her fashionable looks without breaking the bank? Look no further! In this tutorial, Jessica Lynne will guide you through the process of creating a stunning diamond crochet top inspired by the one and only Kylie Jenner. Get ready to unleash your creativity and embrace your inner fashionista!