A Chunky Knit Blanket Free Crochet Ideas – A chunky knit blanket is perfect for snuggling up with on a cold day by the fire. Crochet one of these soft & insulating blankets to stay warm. You will love to make this quick & simple crochet stitch for your home decor needs.
1. DIY Arm Knitted Cosy Chunky Blanket Step-By-Step Guide By Wool Couture Company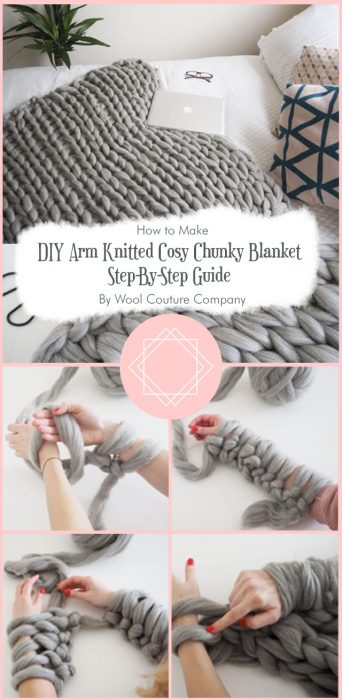 This is a step-by-step guide on knitting this cosy blanket in arm knitting Technique. This blanket provides comforting warmth in any room of the home. It will be ideal for all knitters. A step-by-step guide so even if you haven't knitted before, you'll soon be following the instructions to create this beautifully textured blanket that's chunky and cosy.
2. How to Make a Chunky Knit Blanket – DIY Guide for Beginners By The Wool Art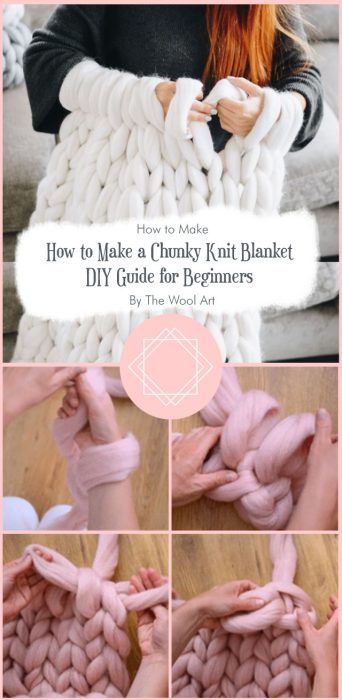 Chunky knit blankets are amazingly beautiful and the wool artisans at The Wool Art have created a simple, step-by-step guide for you to follow along at home. This is for all level of knitters and the guide will teach you how to complete your blanket with ease!
3. Easy Chunky Hand-Knitted Blanket in One Hour By HollyMann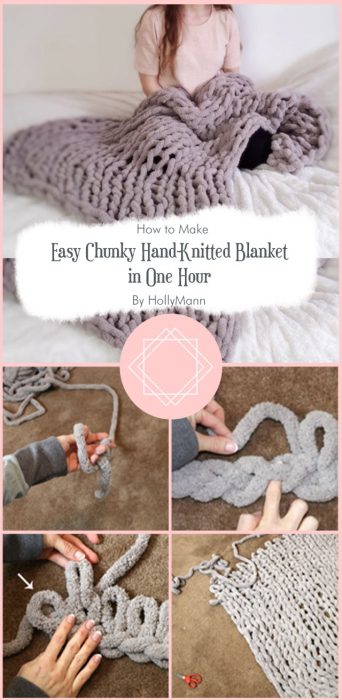 This Large chunky blanket is warm, cozy and oh so soft! This easy to knit pattern will have you making gifts for everyone you know.
4. DIY Chunky Knit Blanket Tutorial – No Tools Required! By Krisstin of Raising Noble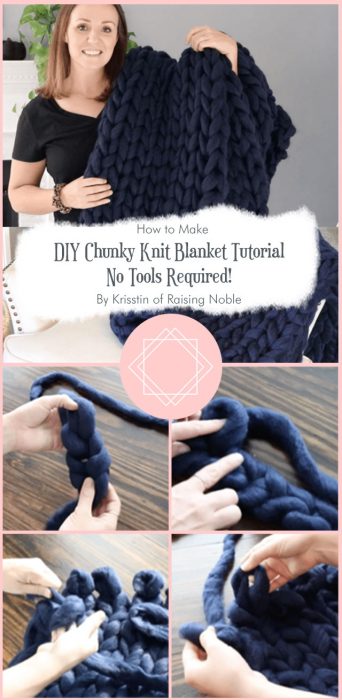 This DIY chunky knit blanket pattern has been designed to be quick and easy to knit. It's the perfect project for beginners who are looking for a little confidence boost. It's also an ideal gift for crafters of all skill levels! This free knitting pattern will have you making one of these chunky knit blankets in no time.