4 Christmas Ornaments Snowman Free Crochet Pattern Ideas – This the season to be jolly, and what better way to spread the Christmas cheer than by adorning your tree with whimsical snowman ornaments? In this free crochet pattern guide, we'll take you on a delightful journey of creating charming snowman ornaments to add a touch of magic to your holiday decorations.
1. Snowman Ornament – Free Crochet Pattern By Kylee of okiegirlblingnthings. com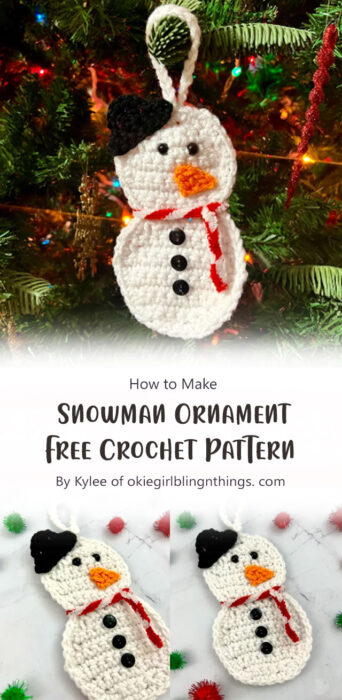 Why settle for store-bought when you can infuse your space with handmade warmth? Discover how the Snowman Ornament becomes more than just a decoration. In this article, we dive into the delightful world of crochet with Kylee's free Snowman Ornament pattern, bringing warmth and creativity to your winter decor.
2. How To Crochet A Snowman Christmas Ornament By Devon of Midwestern Moms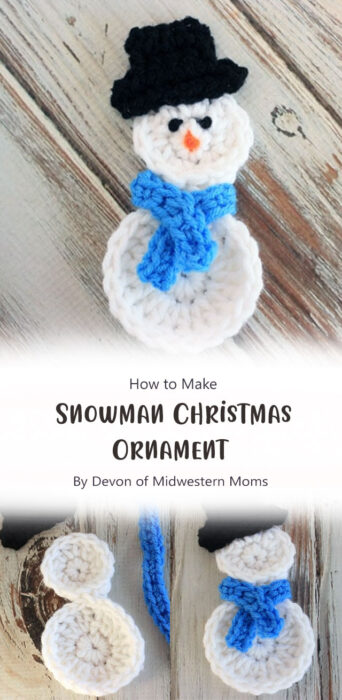 Adds a personalized touch to your holiday decor with Snowman Christmas Ornament by Devon of Midwestern Moms. Devon's guide ensures your creation stands out in festive splendor. Embrace the joy of crafting and elevate your holiday celebrations with these charming handmade ornaments.
3. No-Sew Snowman Ornament Free Christmas Crochet Pattern By StringyDingDing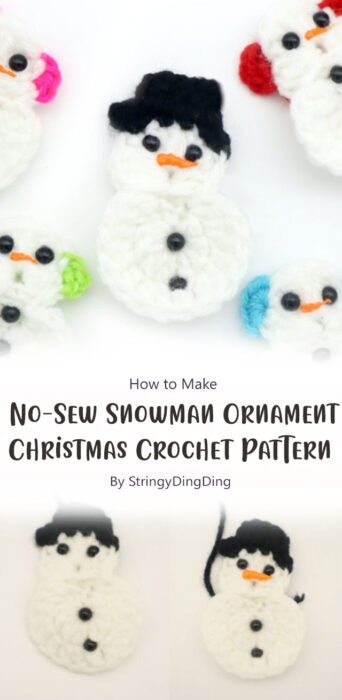 StringyDingDing's No-Sew Snowman Ornament Free Christmas Crochet Pattern stands out as a beacon of creativity and accessibility. Craft your way to a festive wonderland with the joyous simplicity of the no-sew technique. Let each snowman tell a unique story as it adorns your tree or becomes a heartfelt gift for loved ones.
4. Free Crochet Snowman Ornament Pattern By Rachel of desertblossomcrafts. com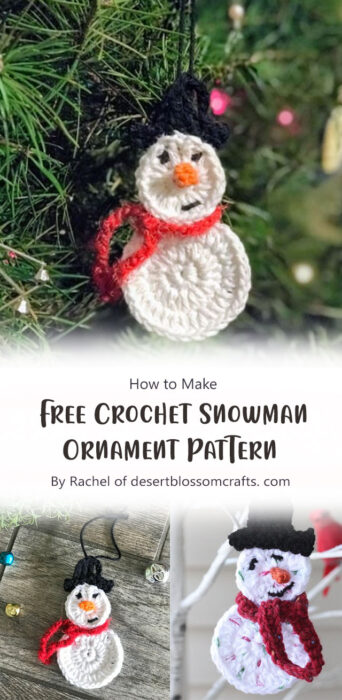 Dive into the world of crochet with Rachel's free snowman ornament pattern. Whether you're a seasoned crafter or a beginner, this project promises a rewarding experience. Enjoy the process, embrace the creativity, and adorn your space with handmade warmth this holiday season.