Lovely Bobble Clutch Free Crochet Pattern Ideas – A bobble is a type of crochet stitch that creates a nice little ball or bump. Here some lovely bobble clutch free crochet pattern ideas. The pattern also includes instructions on how to make the bobble stitch if you are not familiar with it already.
1. Crochet Bobble Clutch – Free Pattern By Sam of cypressandwool. com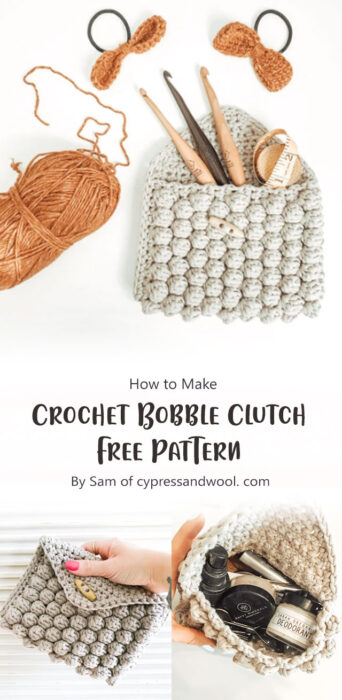 This clutch will be pretty and soft. You can use this clutch for your daily life or as a gift for friends or family members.
2. Crochet Pattern: Diagonal Bobbles Clutch By Marie Segares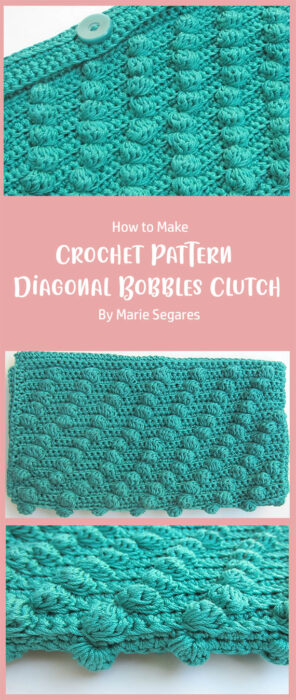 This pattern works up quickly and would make a great gift for anyone who loves to carry around their stuff in style. It could also be used as an organizer for your makeup bag or purse!
3. How to Crochet a Clutch Bag (Beginner Friendly) By Susan of aboxoftwine. com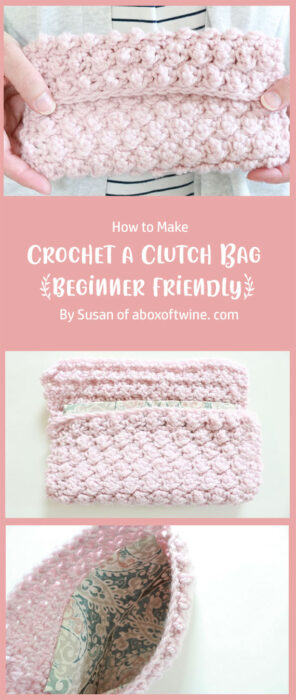 If you are looking for a pretty clutch bag to crochet with easy step by step instruction, then this is the perfect pattern for you. It is so easy to make and it looks amazing!
4. Spring Bobble Stitch Clutch By bhookedcrochet. com
Spring Bobble Stitch Clutch By bhookedcrochet. com. In this pattern will show you how to crochet a clutch bag that is perfect for any occasion. It can be used as an evening bag or a clutch bag for daily use.