Best and Stylish Bobble Sweater & Cardigan Free Crochet Pattern Ideas – Let's make a stylish bobble sweater and cardigan in this crochet pattern in a very simple way. This is a free crochet pattern with step by step instruction. You can easily follow the pattern and make it at home. The bobble stitch gives an attractive look to the cardigan so it looks trendy and fashionable. It is not only stylish but also warm for cold season. You can make any color combination of your choice as per your wardrobe or matching with your jeans or leggings. So let's start making this beautiful bobble sweater and cardigan!
1. The Best Bobble Stitch Crochet Sweater Free Pattern By Jerica Tompkins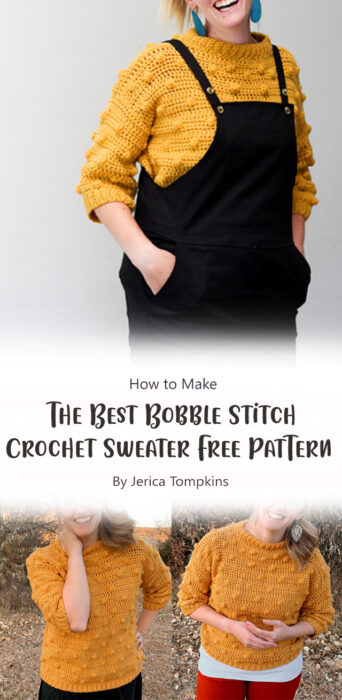 This pattern is a great crochet project! It's the perfect way to learn or improve your bobble stitch technique. The stitch pattern is so fun and easy to work, but it gives you that great texture that makes this sweater stand out. It is perfect for layering with other garments, but can also be worn on its own.
2. Crochet Cardigan Bobbles of Snow – Free Pattern By Colour Ceilidh Crochet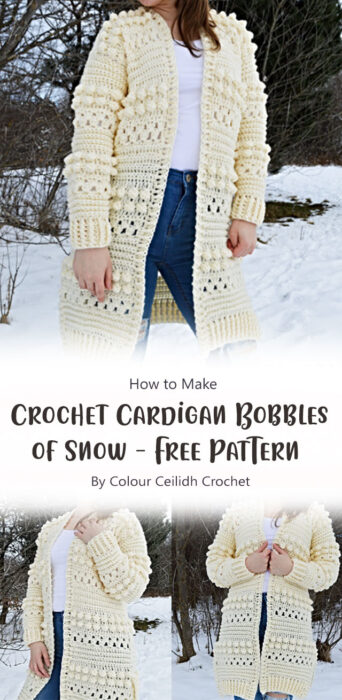 The bobbles add texture to an otherwise plain garment, making it perfect for layering over your favorite shirts or tees. You can use this pattern to make yourself a new wardrobe staple, or if you're feeling generous you can even make one for someone else!
3. Crochet Bobble Cardigan By Carrie of crochetwithcarrie. com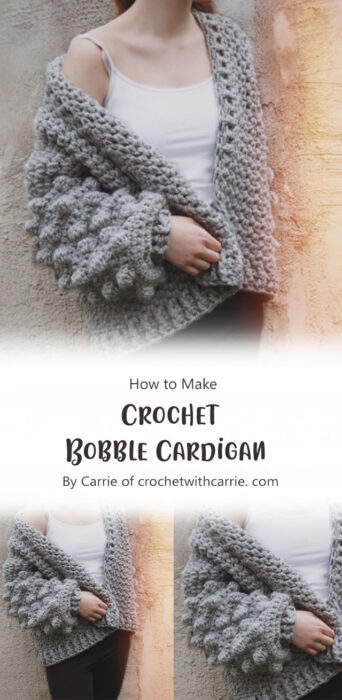 This is the perfect spring sweater to throw on over tank tops and tees. You can even make it in different colors to match your wardrobe!
4. Haven Bobble Cardigan – Free Crochet Sweater Pattern By Jess of makeanddocrew. com
Haven Bobble Cardigan is a free crochet pattern by Jess of makeanddocrew. com. This stylish cardigan is perfect for any occasion, and you can make it in any color! The bobbles are fun to work and add a bit of texture to the garment. Get the free pattern below:
5. How To Crochet : Easy Bobble Stitch Cardigan By AC Crochets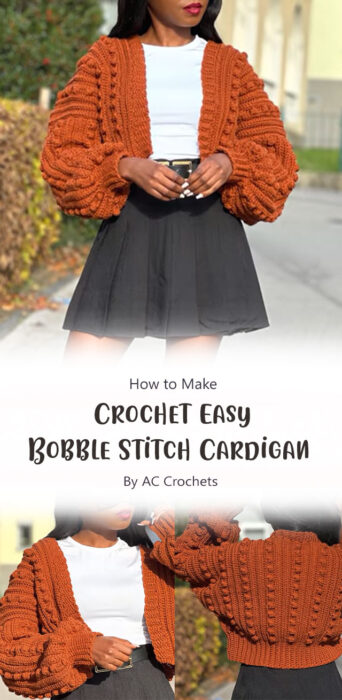 Crochet cardigan is one of the most essential pieces of clothing that you need in your closet. It can be worn with jeans, leggings or skirt and it will look amazing every time. You can also create a unique design by mixing different colors together. If you are looking for an easy project this tutorial is perfect for you!