Best Bobble Beanie Hat Free Crochet Ideas – Are you looking for the best bobble hat crochet pattern? If you are looking for a simple, warm and stylish hat, then you should try this pattern ideas. Not only is this one of the best crochet patterns to make a hat but it's also easy.
1. Bobble Beanie Crochet Pattern By Tahryn of Burgundy & Blush
Have you been searching for the perfect crochet bobble hat pattern? Crochet this hat using easy crochet instructions! The very best part? It is FREE
2. Bobble Drops Pompom Hat By Erangi Udeshika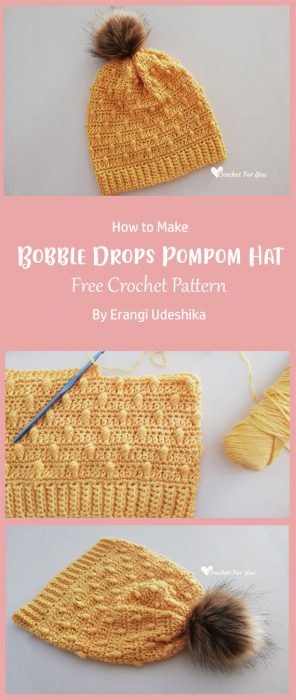 The Bobble Beanie Hat is a super fun hat to make and you can use any color that you want. The pattern is so easy to follow that even a beginner can attempt it.
3. Cozy Bobble Beanie By Lauren Brown
This crochet hat pattern is perfect for beginners, as it's simple and quick to do.
4. Bobble Stitch Beanie By Melissa of lovableloops. com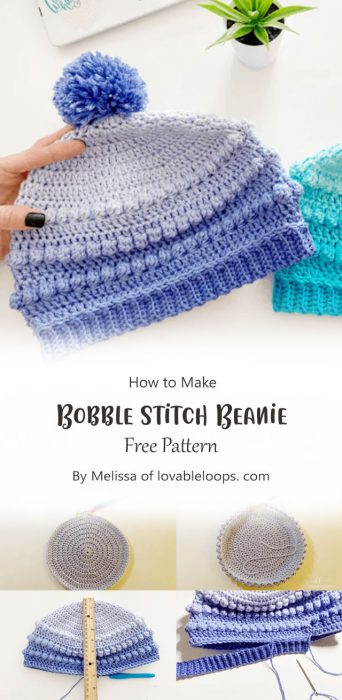 Have you ever wanted to make a crochet cap but didn't know how? Well, right here is the easiest crochet hat pattern. It looks so cool and it's just the thing for a cold winter day, or anytime you feel like having a little fun with your friends. Hope you enjoy making this hat.
5. The Snowbound Bobble Beanie – Free Crochet Pattern By Pam Grice
Get this free crochet pattern for a Bobble Beanie with bobble stitch written in English language.