6 Amazing Bobble Basket Free Crochet Pattern Ideas – This post will show you 6 amazing bobble basket free crochet pattern ideas that you can use to make a beautiful crochet basket. From now on, you will never have to waste more money buying store-bought baskets ever again. Here are some helpful instructions for different variations of this popular pattern as well.
1. Bobble Storage Basket Free Crochet Pattern By babytoboomer. com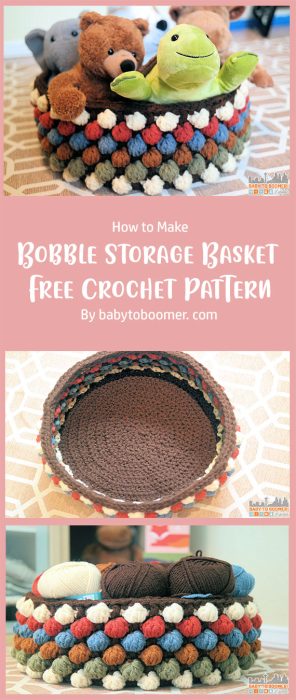 Free Bobble Storage Basket Crochet Pattern designed by babytoboomer. com  With Bobble stitch to make this basket so perfect for all your storage needs, either at home or in the car.
2. "Belle" Chunky Crochet Bobble Basket  – Free Pattern By lulostitchco. com
Make this beautiful chunky crochet basket with a free crochet pattern by lulostitchco.com. This basket will make a gorgeous addition to any home, and it makes the perfect gift.
3. Bobble Stitch Crochet Plant Basket By Michelle of MJ's Off the Hook Designs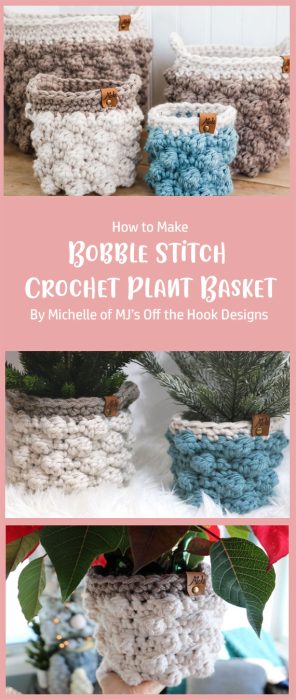 This free crochet pattern introduces you to the bobble stitch plant basket, and teaches you how to use this simple technique to make an amazing basket. Take some time out of your busy schedule, grab a hook and start learning how to make this awesome basket.
4. Bobbling for Apples By Divine Debris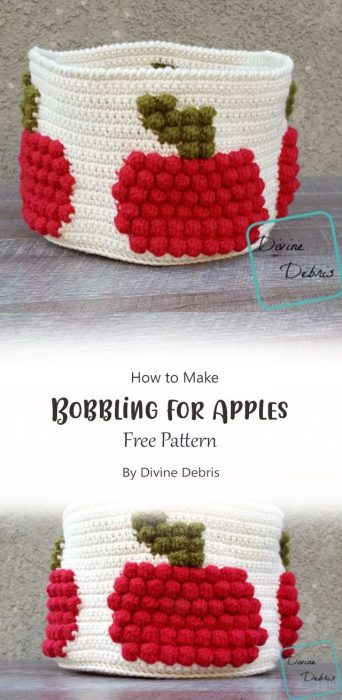 This pattern is a fun way to add storage to your home using crochet. This Bobble Storage Basket can also be used as a decoration in your home or even a gift basket. The bobbles make it as fun to use as it is to look at. This project is easy and quick with no previous experience necessary!
5. Bernat Crochet Bobble Border Basket By Yarnspirations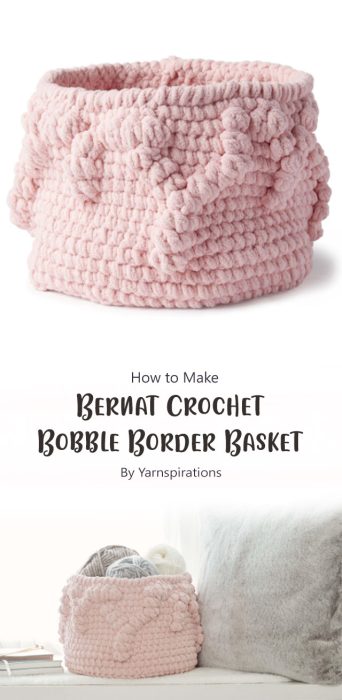 This beautiful and quick to make basket is a great way to show off your favorite yarns, and would be a perfect gift for anyone.
6. Jute Bobble Basket – Free Crochet Pattern By Alexis Middleton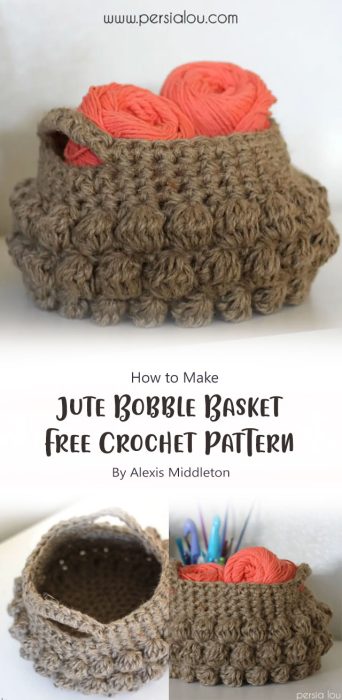 Learn how to crochet this Jute Bobble Basket – Free Crochet Pattern By Alexis Middleton. This basket is easy to make and a great way to use your favorite yarn! This basket makes a great gift for the whole family!