Fresh Avocado Free Amigurumi Pattern Ideas (Part 2) – You have already seen part one of this series, where we showed you 4 adorable avocado amigurumi patterns. Today we have the second part, with even more free patterns for you to try out. So, check them out and pick one that you like the most!
1. Easy Amigurumi Avocado Crochet By Fancy Lama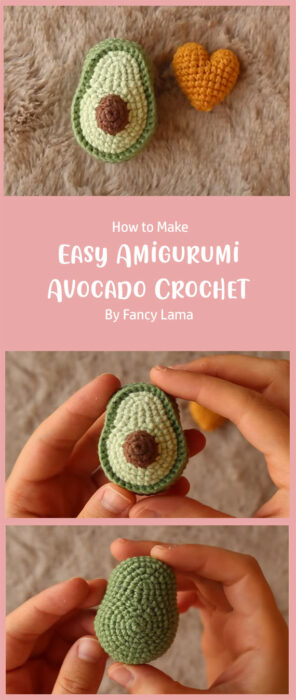 In this tutorial, Fancy Lama will show you how to crochet an avocado amigurumi. The tutorial is very easy and suitable for all level. It's a great gift idea and you can also use it as a toy, keychain or collection.
2. Avocato Toy By Svetlana Hurova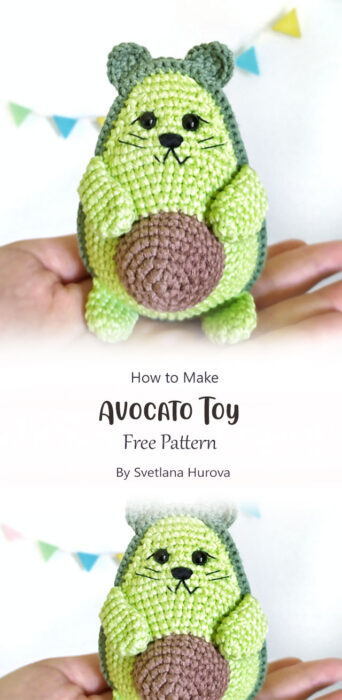 This is an easy crochet pattern that you can make in your free time. It's a great toy for kids, or it can be used as a keychain or collection. It's very easy to make and you can use any yarn and hook size.
3. Crochet Yourself an Avocado Friend By Left-Handed Crocheter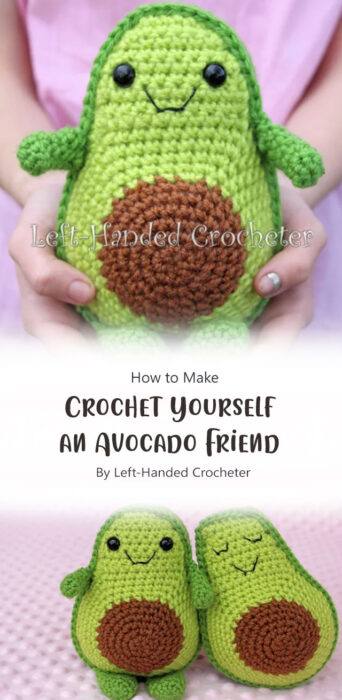 This pattern will teach you how to make this nutritious fruit into a toy that you can use as an accessory for your desk at work or home. It will also be perfect for collecting if you are an avid collector of toys! This pattern is easy to follow so it does not require any special skill or knowledge to complete it successfully.
4. How to Crochet an Amigurumi Avocado By Amigu World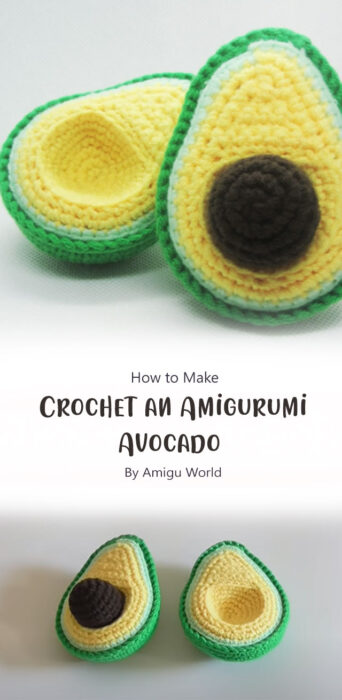 Crochet an Amigurumi Avocado By Amigu World. This tutorial is an easy one. If you would like to make this amigurumi avocado, you can find the tutorial bellow here:
5. Avocado Softie-Free Crochet Pattern By Amy Ramnarine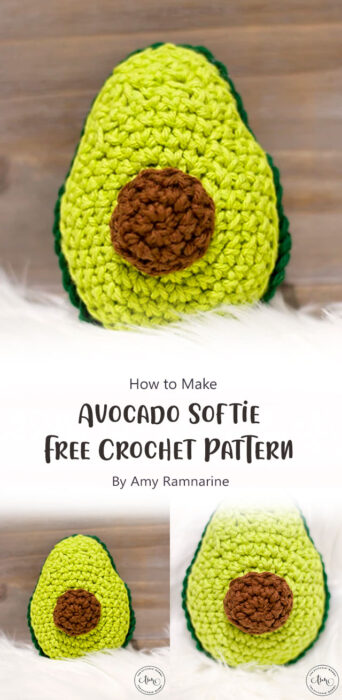 The Avocado Softie is a super cute toy to make. It's great as a gift or to keep for yourself. The pattern is easy to follow and it's a great way to use your free time.