Amigurumi Vegetables Free Pattern Ideas – Get creative in the kitchen with these adorable crochet veggies. With easy step-by-step patterns! The best part is that they are all made out of easy to find yarns. Create these adorable vegetables with the FREE pattern ideas given below.
1. Perfect Crochet Carrot: Free Amigurumi Pattern By Nea Creates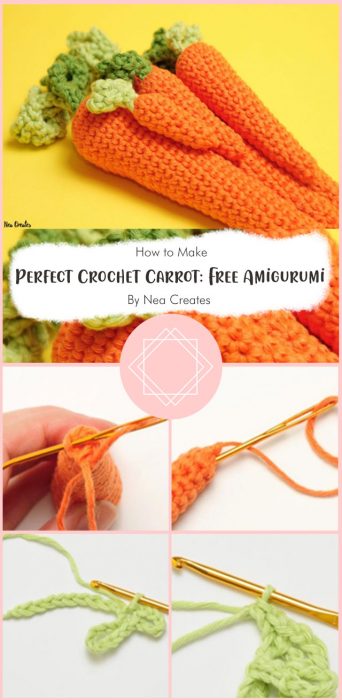 This cute carrot can be a perfect gift for a friend or a child. The pattern is easy to follow so you'll complete the decoration in no time.
2. Crochet Cabbage Pattern By Ali Wholihan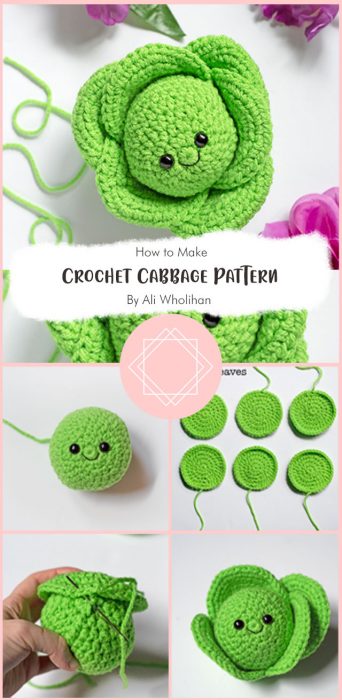 Simple, fun and easy to follow directions for making a cabbage. The pattern provides clear instructions in written form, photo form and line by line directions.
3. Amigurumi Broccoli Free Crochet Pattern By Asmi Handmade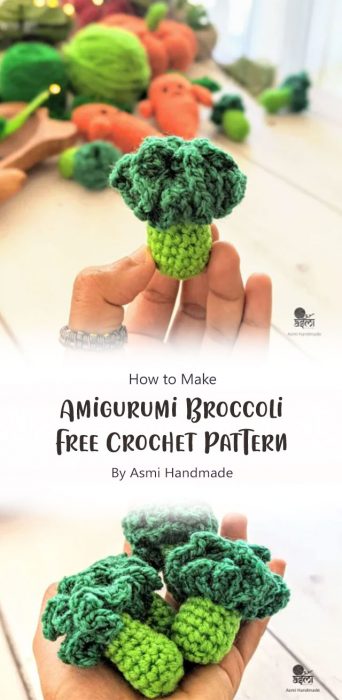 Super easy to make, this Amigurumi Broccoli is the perfect last-minute gift. It's also great for beginners because of its simple shape and chunky yarn!
4. Eggplant Amigurumi – Free Crochet Pattern By Stringy Ding Ding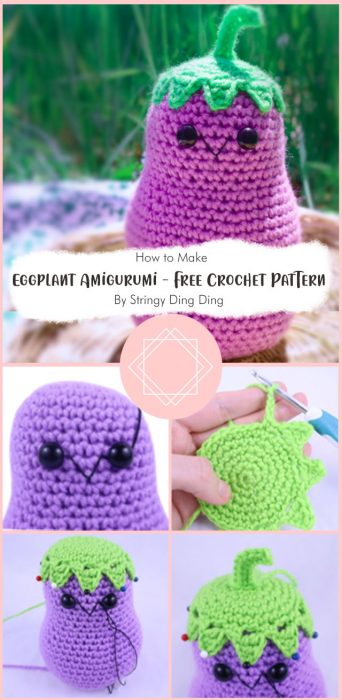 Stringy Ding Ding's Amigurumi. This is a free crochet pattern for a simple eggplant amigurumi that you can use in your kitchen decor, or just for fun.
5. Bell Pepper By Julia Kelly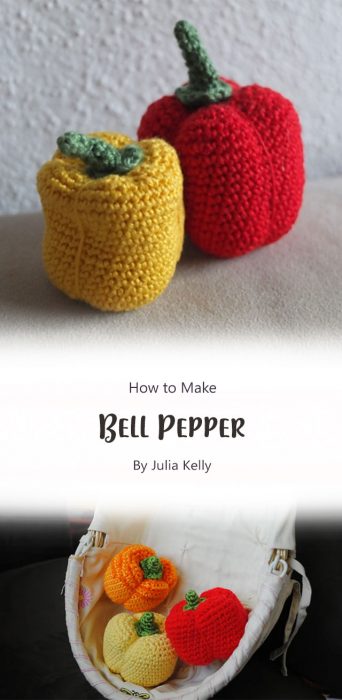 This little bell pepper is an adorable and easy-to-make treat that brightens your day. This is a fun project for kids and adults alike to make.
6. Cottage Garden Crochet Cabbage By Jen Hayes Creations
Cottage Garden Crochet Cabbage By Jen Hayes Creations. This easy to follow pattern is a simple but wonderful addition to a kitchen garden.