Easy Amigurumi Tooth Free Crochet Pattern Ideas – Here are some interesting patterns for your next crochet project. The pattern is really easy and quick to make. Let's make it together and hope you enjoy making these patterns!
1. Tooth Crochet By wilmade. com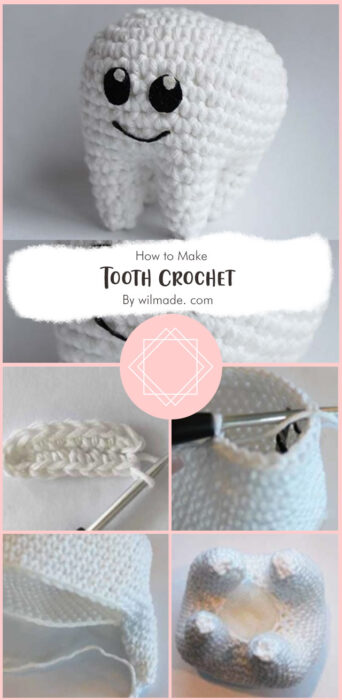 Here is a free crochet tooth pattern! This is an easy and fast crochet project that you can make in an hour or two. It takes only basic stitches to make this cute little tooth. So what are you waiting for, just grab your hook and yarn and make it!
2. Tiny Tooth Free Crochet Pattern By KnittingPony
This tiny tooth is a very easy, fun and cute project to make with your kids. You can make this in any color. The pattern is easy to follow and understand.
3. Free Crochet Tooth Amigurumi Pattern By Vincent of knotbadami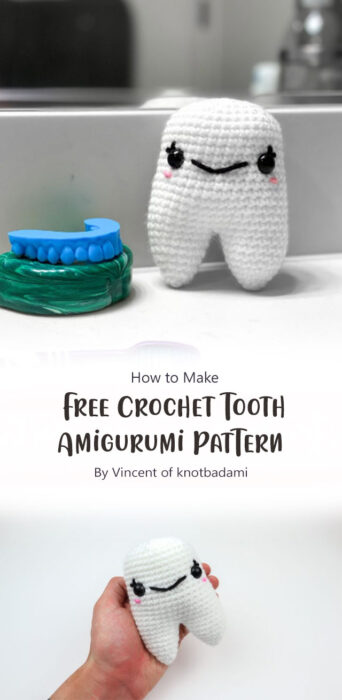 Crochet Tooth Amigurumi Pattern By Vincent of knotbadami. The crochet Tooth Amigurumi is a cute, miniature version of the real thing. Get the pattern bellow here:
4. Cute lil' Tooth Crochet Pattern By amigurumitogo. com
This is a very cute tooth amigurumi pattern. The instructions are very clear and easy to follow so it should be easy for most people to follow along with this pattern. If you want to make your own little crochet tooth amigurumi, then follow along with the steps below: