Amigurumi Stegosaurus Free Pattern Ideas – How to crochet cute dinosaur toy with step by step instruction. A very easy project for new crocheters. This simple, but cute amigurumi stegosaurus will be a great gift for kids and toddlers of any age, but especially for boys who love dinosaurs. This pattern is suitable for both beginners and advanced level crocheters.
1. Stegosaurus Free Crochet Pattern By Jillian Hewitt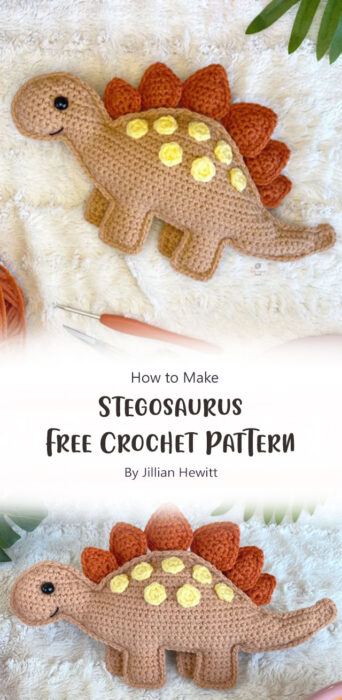 If you love Stegosaurus and want to crochet one, this is the right pattern for you. The Stegosaurus Free Crochet Pattern By Jillian Hewitt can be made with a little bit of skill and a lot of patience. Here is step-by-step instructions that anyone can follow. Soon you will have your very own amigurumi stegosaurus to show off. Let's get started!
2. Stegosaurus By amyscrochetcave. com
The Stegosaurus is a very cool dinosaur. You can learn how to make this from instruction and creates great gift for kids or adults.
3. Stegosaurus Crochet Along By Club Crochet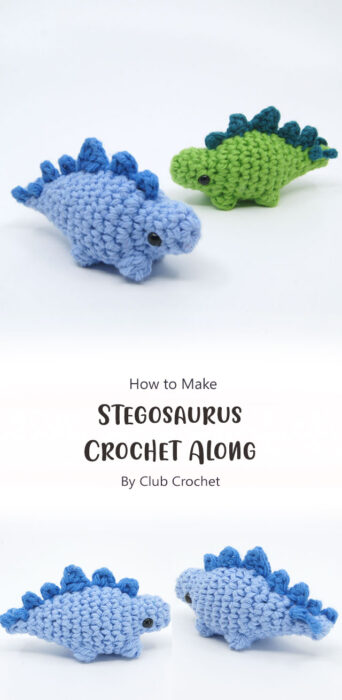 This free pattern will teach you to make a cute, cuddly little amigurumi stegosaurus. You can create your own unique dinosaur by changing the color scheme and embellishments. This is great for making toys for dinosaur fans and kids young or old to enjoy!
4. Stegosaurus Amigurumi Pattern By mrpikachuhat
This is a pattern to crochet a dinosaur stegosaurus. The pattern has step by step instructions with easy to follow knitting and crochet instructions. This can be used as a toy or decoration in your kids room.