Amazing Amigurumi Santa Claus Free Pattern Ideas – How about making your Christmas extra special for you and your loved ones this year? Why not start with Santa Claus. He is always the center of attention, no matter how old the child you are trying to impress! We have just what you need to recreate this fun project, an amazing amigurumi Santa Claus free pattern!
1. Mini Santa Claus Amigurumi Free Pattern By Little Crochet Farm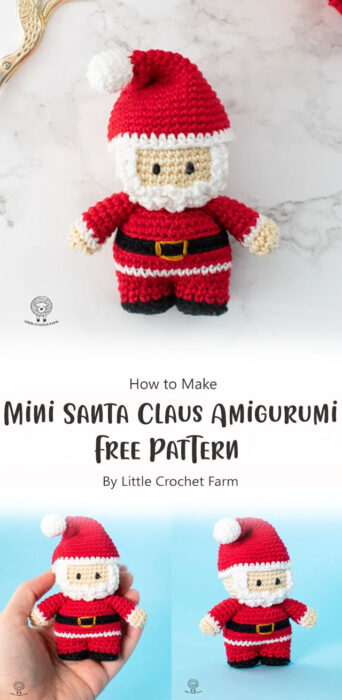 Christmas is coming! You still have not decided what gift to give to your friends and family? Here is an idea, this mini Santa Claus amigurumi. It's very easy to make, it will be done in no time. Make this crochet pattern up for the holidays, or make up a few of these at once for gifts to spread joy through the season.
2. Santa Claus amigurumi – Free Crochet Pattern By StringyDingDing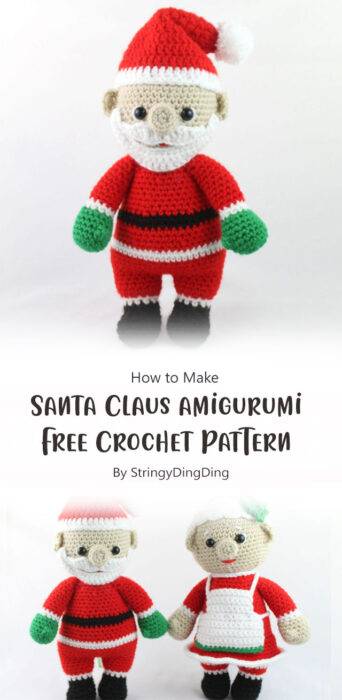 Amigurumi pattern for making amigurumi Santa Claus for Christmas. Free crochet pattern by StringyDingDing.
3. Crochet Santa Claus By Sarah of repeat after me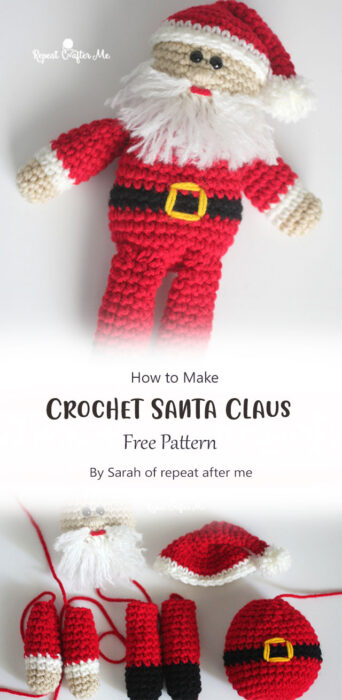 Crochet Santa Claus By Sarah of repeat after me is the best guide for you who want to make your own crochet amigurumi. This is a free crochet pattern you will be overjoyed with once finished. So let's make it!
4. Delightful Crochet Santa: A Joy to Make and Give By Cheryl of crochet365knittoo. com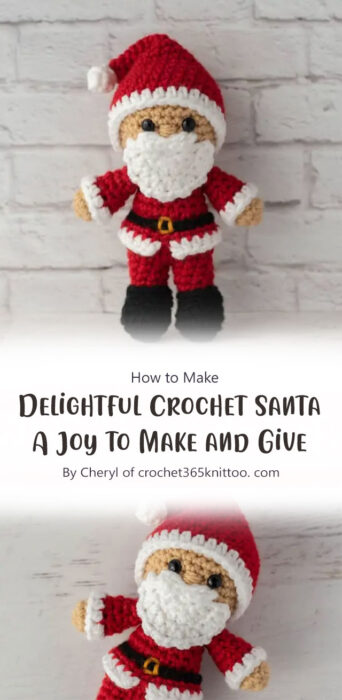 The Santa Claus is one of the most iconic characters from Christmas. This crochet pattern is absolutely perfect for your Christmas. This Santa Claus can be made in a variety of colors and sizes to fit your personality.
5. Santa Claus Free Crochet Pattern By Elisa's Crochet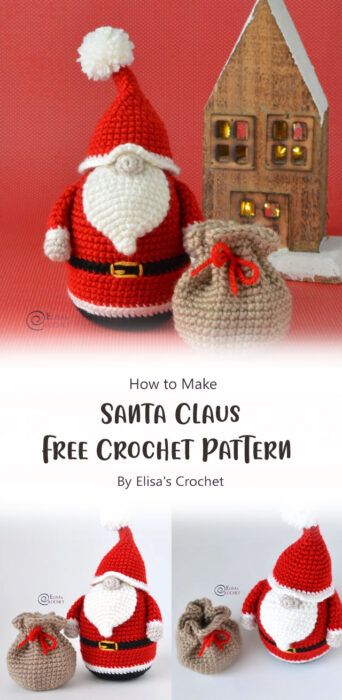 Why not have a Santa Claus? He will bring you and all your loved ones Christmas presents. Let's create him together and make a good sunny holiday cheerful atmosphere.