Best Amigurumi Pikachu Free Crochet Pattern Ideas – The Amigurumi Pikachu Free Crochet Pattern is the cutest little thing ever! A lot of people like Pikachu and they want to crochet this adorable little creature. The best thing is that there are plenty of free crochet pikachu patterns available online. In this article, we have collected some of the best amigurumi pikachu patterns that you can use for your next project.
1. Pikachu By 53stitches. com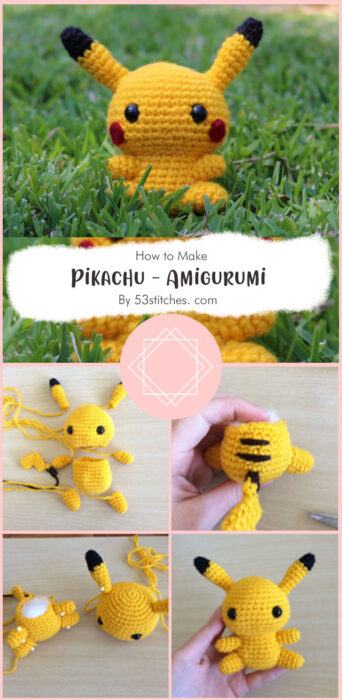 In this pattern 53stitches. com will give you free pattern on how to crochet amigurumi pikachu. The pattern is simple and easy to follow and after you finish making it, you can use it as a decoration or gift for your friends and family members.
2. Pikachu and Pokeball Pod pattern By Sharon of Ami Amour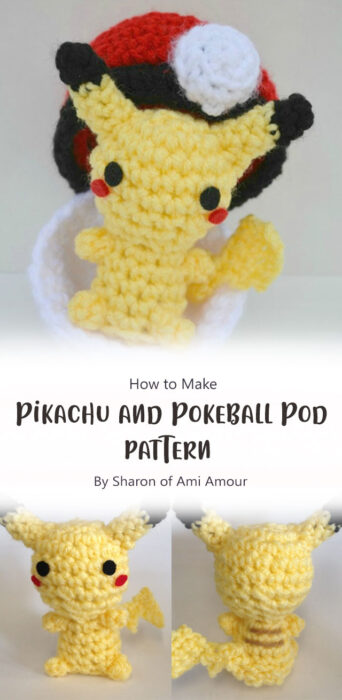 Amigurumi Pikachu is a very cute, easy and quick to make amigurumi. This pattern includes full instructions for how to crochet this little pikachu in all his glory. He also comes with instructions for his pokeball pod!
3. Pikachu Inspired Amigurumi Pattern By 1upcrochet. com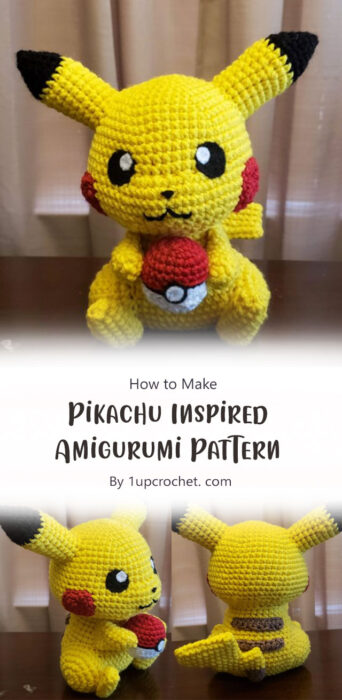 This pattern is a great way to practice your crochet skills and make something adorable at the same time! This little guy will make a perfect gift or home decor piece for any Pokemon fan out there!
4. Pikachu Free Crochet Pattern By Jillian Hewitt
Pikachu is one of the most popular characters in the world, so it's no surprise that there are many crochet patterns based on him. This pattern is made by Jillian Hewitt, who has created many other patterns for amigurumi dolls. Let's see and make it now!
5. Free Crochet Pattern: Pikachu Amigurumi By The Bunny Studio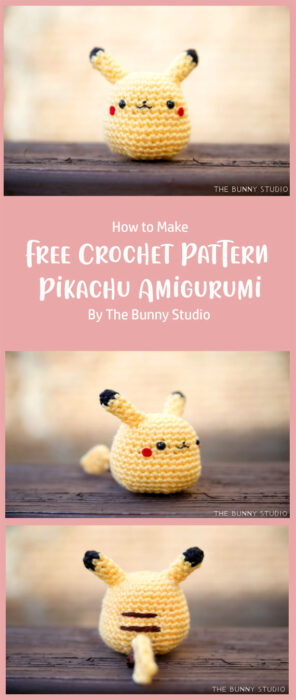 If you want to make your own Pikachu, then check out this pattern! The link is below along with a picture of the finished product so you can see what it looks like. Have fun making your own Pikachu!
6. Amigurumi Pikachu By AmiguWorld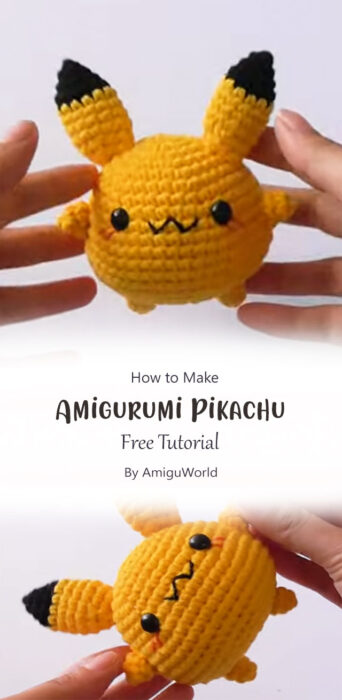 Crochet this cute amigurumi pikachu pattern. It's very easy to crochet and works up quickly. This is a great beginner project that will help you practice your skill.
7. Amigurumi Pikachu Crochet Pattern By supergurumi. com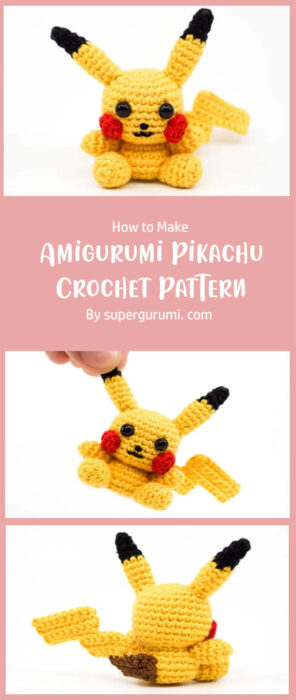 This adorable crochet amigurumi pattern is perfect for fans of Pokemon! Super easy to make, it can be done in a few hours and makes a great gift for any Pokemon lover!