Adorable Amigurumi duck Free Pattern Ideas – Hello, everyone! We are so happy to share with you the newest free pattern of the Cute Little Duck Amigurumi from a few of crocheters! This duck is super cute and easy to crochet, perfect for your children, or for decoration. We hope that you will enjoy crocheting this duck.
1. Dottie The Duck By Keke Grace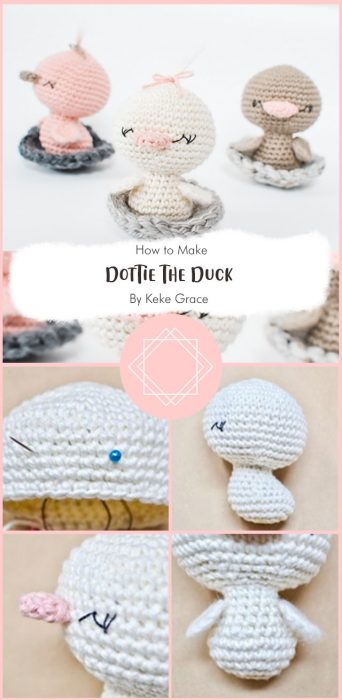 Dotted with color, Dottie The Duck by Keke Grace is a fun and cute take on a favorite toy.
2. Free Crochet Mini Duck Pattern – Amigurumi Tutorial By Stephanie of Grace and Yarn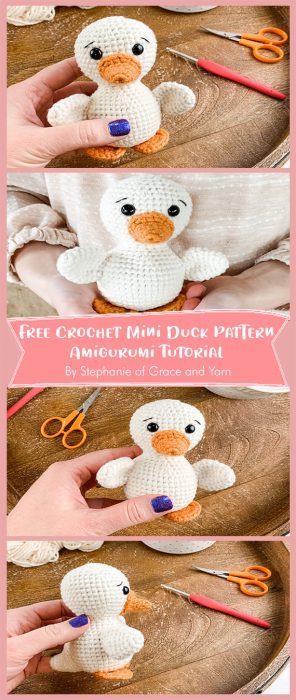 Enjoy this free crochet pattern for a mini duck amigurumi. This is great for beginners who are ready to learn how to make an amigurumi.
3. Free Amigurumi Pattern: Sarah and Duck By amiguruMEI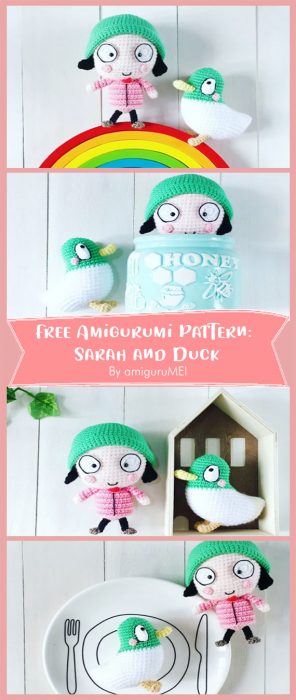 These two little cute amigurumi free patterns will make your day instantly brighter. Full of cuteness and fun, amiguruMEI's designs of Sarah and Duck will be loved by kids and adults alike.
4. Rainbow Amigurumi Duck Free Crochet Pattern By garnknuten. com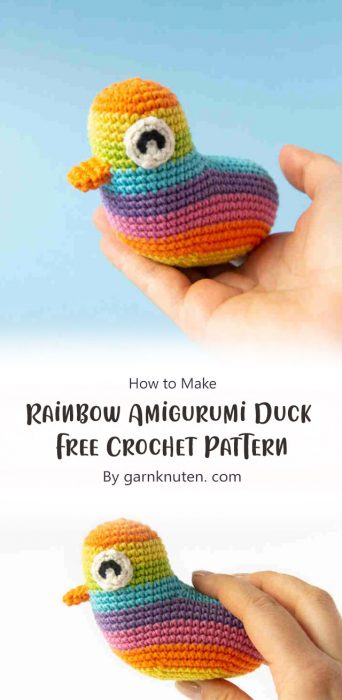 This is a step-by-step guide to make this Amigurumi Rainbow Duck. It is a very easy pattern. This can also be made in every color to match your taste.
5. How To Crochet Baby Mallard Duck – Amigurumi Duck Free Pattern By Jaine of Meo W Amigurumi
This is free step by step amigurumi crochet pattern on how to make baby mallard duck. Hope that you will enjoy making this project.
6. Mallard Duck Amigurumi Crochet Pattern By SirPurlGrey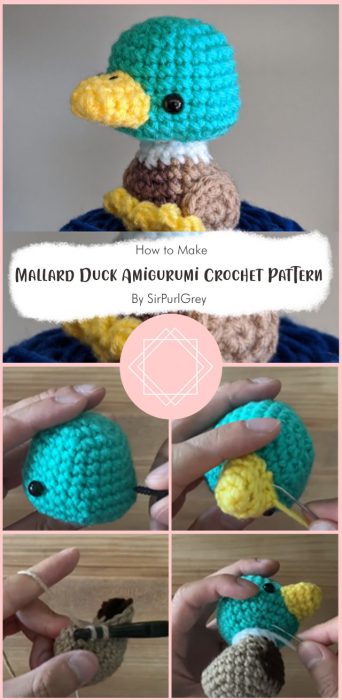 These Mallard duck crochet figures can be a very cute and adorable decoration for your home. Learn how to crochet a Mallard duck figure with easy to follow instructions.