Best Amigurumi Doraemon Free Pattern and Tutorial Ideas – If you are looking for a cute and easy project to make, then Amigurumi Doraemon is the best choice for you. It is a free pattern and tutorial that will help you learn how to crochet Doraemon, a Japanese anime character. This tutorial will show you how to crochet this adorable little blue robot who is filled with curiosity and dreams of adventure. The cute little guy will make a great gift for your kids and their friends. If they love the cartoon, they will definitely love this cute amigurumi version of their favorite character.
1. Free Amigurumi Pattern: Doraemon By amiguruMEI
In this free amigurumi pattern amiguruMEI will show you how to make Doraemon, the blue robot from a Japanese manga/anime series. If you love anime then this is a great project for you. If you're not into anime but like cute things then this is also a great project for you because it's fun to make and very cute.
2. Doraemon Keychain Amigurumi By Minkky Amigurumi (Posted at amiguworld. com)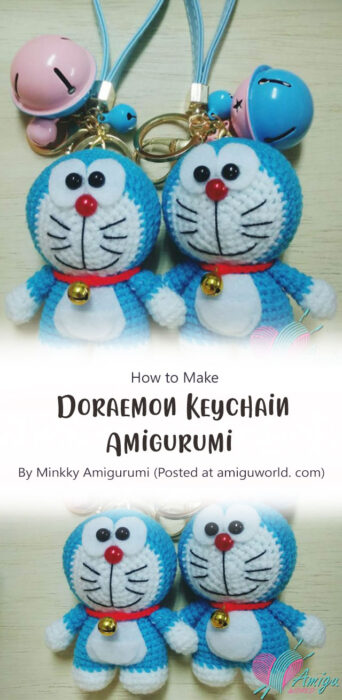 This free amigurumi pattern is great for making a cute gift for your loved ones. You can use different colors to give him a different look. It perfect as a gift, or you can use it for your keychain or bag!
3. Crochet Amigurumi Doraemon By Ami Saigon
This crochet amigurumi doraemon is a quick project that you can make in your free time. It's really fun to make and it's a great gift for your kids or anyone who loves cute things. If you want to make this amigurumi doraemon, check out the free tutorial below:
4. Doraemon Amigurumi Crochet Tutorial By Odinka Wisanindhi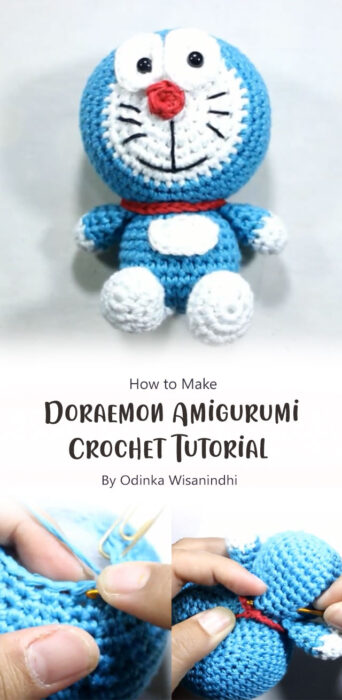 The amigurumi Doraemon tutorial is an easy project for all level. The video tutorial will help you learn how to crochet this cute toy, which can be a great gift for your children.