Amazing and Cute Amigurumi Christmas Elf Free Pattern Ideas – This cute elf is always ready to help Santa Claus, so let's make an amigurumi Christmas elf free pattern. He is very easy and simple to crochet, perfect for all level! let's go and make it..
1. Little Christmas Elf By Mari-Liis Lille
Now you can make your little elf. This amigurumi pattern is not difficult, but still the result is a beautiful charming little elf. How did we do it? It's like magic!
2. Amigurumi Crochet Christmas Elf Pattern By supergurumi. com
This is so beautiful pattern. Love this pattern and it's very easy to make with step by step instruction.
3. Free Pattern: Small Christmas Elves By Kristi Tullus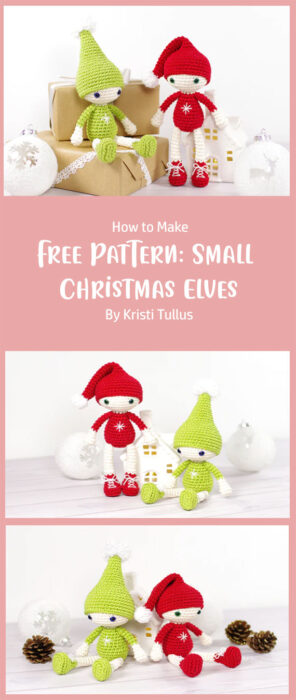 This is a fun and easy pattern to make. You can create lovely toys for the children in your life or for yourself. This is a great project for all levels of crocheters and it's a perfect stash busting project! Each step has detailed instructions to help you along the way. So what are you waiting for? Let's get started!
4. Ollie the Christmas Elf: Free Crochet Elf Pattern By Shehla of The Blue Elephants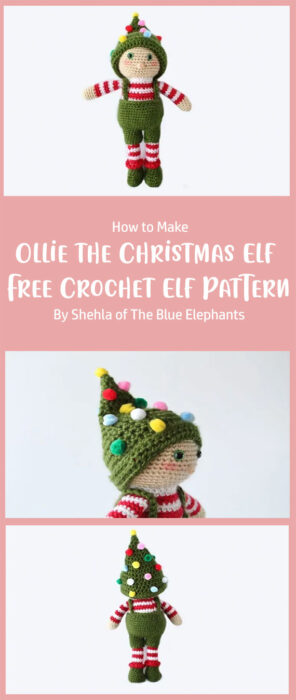 This free pattern will make a great gift for your loved ones. It can be used as a decorative item or to bring joy in the Christmas holidays. Enjoy make it!
5. Elliot the Mini Christmas Amigurumi Elf Boy Free Pattern By chaicoffeecrochet. com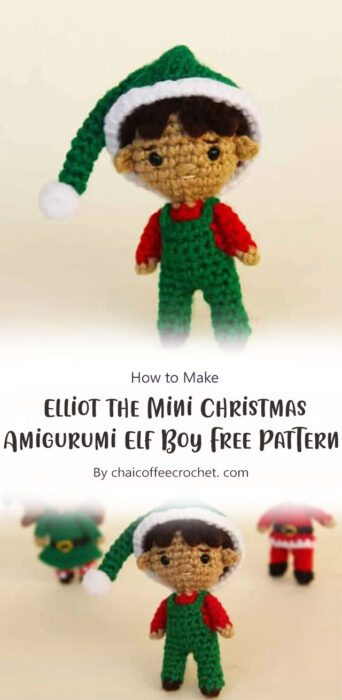 Here is a wonderful project to make with your favorite color yarn, to show off as soon as possible. This design is very simple and easy to make if you follow step by step instruction.
6. Elf Christmas Ornament Free Amigurumi Pattern By LittleCrochetFarm. com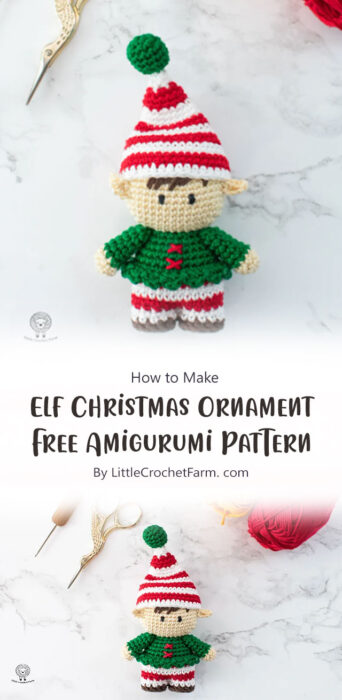 Make this adorable Little Crochet Christmas Elf Ornament with step by step instruction. It is free and easy to make and requires only few crochet tools and supplies. If you like to make amigurumi then you can't miss this one!