5 Amigurumi Candle Free Pattern Ideas – Looking for a super easy crochet pattern? Make your own cute little Amigurumi candle. You can choose your favorite design according to your home decoration or give them as gifts to your loved ones. Great gift for Christmas and other holidays too. Don't forget to make some for yourself too!
1. Amigurumi Candle Crochet Pattern By ChiWei
The amigurumi candle is a crochet amigurumi pattern that you will love to make it. Here is written detailed instructions to help you create this little candle. Your children will fall in love with it.
2. Day10: Candle Amigurumi By delinlea. com
These little monsters are not just cute, but they are also easy to make! So what are you waiting for? grab your hook and yarn for making it. Enjoy!
3. Christmas Candles Free Crochet Pattern By Elisa's Crochet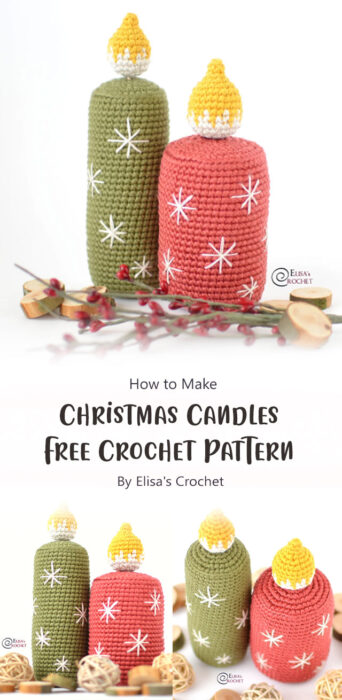 In this free Christmas Candles Crochet Pattern By Elisa's Crochet you will find step by step instructions on how to make your Christmas Candles perfect for this holiday season! It is really easy and fun to make.
4. How to Crochet a Candle with a Flameless Tealight – Free Crochet Pattern By Nicole Riley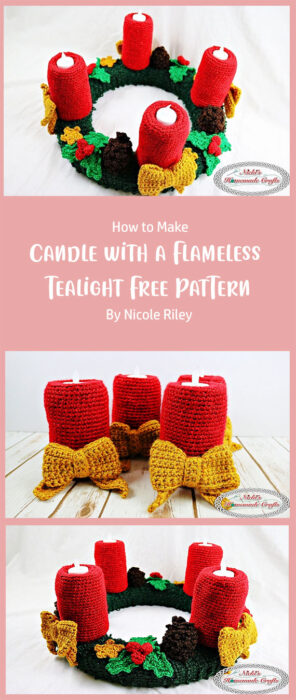 It's an ideal project for Christmas that you can complete in one sitting or over the course of several evenings when you have time to sit down and relax.
5. Crochet Candle Free Pattern By knittingday. com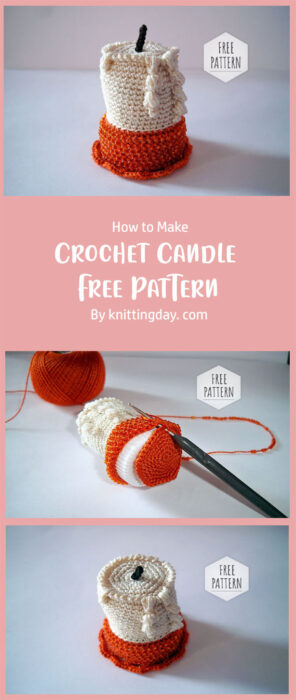 Here is a free crochet pattern for a candle, a great project to pass the time away and make something useful. Make it as a gift or keep it by your own fireplace.